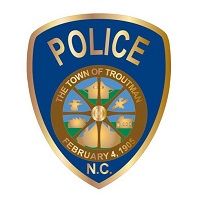 FROM STAFF REPORTS
Efforts by the Troutman Police Department to combat crime in the rapidly growing community are paying dividends.
The TPD has partnered with Flock Safety, an automated license plate camera developer based in Georgia, to install two cameras near high crime areas on a trial basis.
On the first full day of operation, the automated system notified TPC officers of a stolen vehicle, Detective Sgt. Corey Richard said, and officers located the stolen vehicle a short time later.
Two Greensboro residents, identified by the TPD as Ray Simmons and Douglas Pegram, were arrested. They were charged with possession of a stolen motor vehicle, possession stolen property, and possession methamphetamine, heroin and oxycodone pills, Richard said in a news release.
"It's technology like this and building partnerships with the private sector and neighboring law
enforcement agencies that helps Troutman law enforcement protect its five schools, residents, visitors,
and businesses from criminal activity," Richard said.
To report criminal activity in the Town of Troutman, contact the TPD at 704-528-7610, visit www.troutmannc.gov, or email @ tips@troutmannc.gov, or call Iredell Crime stoppers at
704-658-9056.