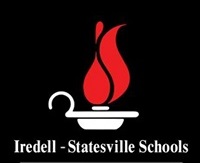 BY KARISSA MILLER
Iredell-Statesville Schools Board of Education members will begin discussing the proposed 2020-2021 expense budget when it reconvenes Monday evening.
The Committee of the Whole meeting, which starts at 6 p.m., will be held at the Lake Norman High School media center, 186 Doolie Road in Mooresville.
Chief Finance Officer Melissa Wike and Superintendent Brady Johnson will present the district's $43.3 million spending plan for next year.
The budget request of $43,369,500 represents a roughly 12.43 percent increase over the 2019-2020 local current expense budget of $38,575,250.
The budget is broken down into four different areas of funding, including 2019-2020 expenses and revenues, mandated expenses, revenue reductions and discretionary expense.
Discretionary items make up 2.86 percent of the budget. This area will likely be discussed in great detail. Among the expenses are:
♦ $557,000 to pay for salary and benefits for 10 new elementary school teachers to meet requirements for smaller class sizes.
♦ $300,000 for start-up funds for the three schools opening during the 2020-2021 school year. This would cover athletic uniforms and other costs the schools might have.
♦ $50,000 to pay for two maintenance positions. This would help restore positions that were cut during the recession.
The district is expected to turn in its spending plan to county commissioners by March 13.
Also, during the meeting, the board will:
♦ Receive public comments starting at 6 p.m.;
♦ Hear a presentation from Esha Shah, a Lake Norman High School student;
♦ Hear a presentation on security at athletic events;
♦ Review the personnel report;
♦ Discuss an employee wellness clinic;
♦ Review vaping discipline and prevention;
♦ Hear about a state safety grant;
♦ Discuss possible changes to the 2019-2020 meeting dates;
♦ Discuss the 2020-2021 board of education meeting dates; and
♦ Hear an update from board member Samuel Kennington on the superintendent search.