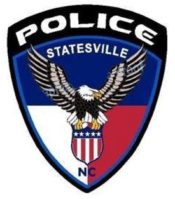 FROM STAFF REPORTS
A second suspect has been arrested in connection with the death of a 25-year-old woman whose body was found at a location off 8th Street in Statesville in January 16.
The Statesville Police Department announced the arrest of Jhammar Vernon Bowen, 28, of Winston-Salem in a news release on Sunday afternoon.
Bowen is charged with murder in the death of Shana Nichole Harmon.
On Friday, January 31, SPD investigators with the assistance of the State Bureau of Investigations, the Winston-Salem Police Department VCAT Team and Greensboro Police Department VCAT Team, arrested Bowen without incident.
Bowen is currently being held in the Iredell County Jail without bond.
Statesville police announced the arrest of Qawiesha Khaleelah Tolliver, also known as "QB," in a news release Tuesday afternoon.