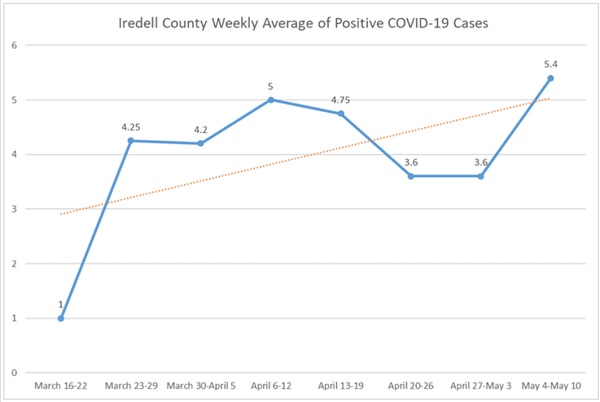 FROM STAFF REPORTS
There are now 154 confirmed cases of COVID-19 in Iredell County after 10 new cases were reported on Monday by local health officials.
Among those:
♦ 55 people are isolating at home;
♦ 5 people are currently hospitalized;
♦ 88 people are assumed recovered; and
♦ 6 people have died.
Seventy-six of the COVID-19 cases are in the southern end of the county, 52 are in the central region and 26 are in the county's northern region.
Geographic Dispersal of Confirmed COVID-19 Cases in Iredell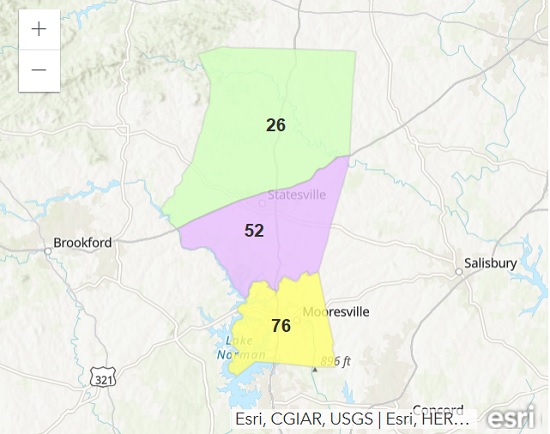 Monday's increase in confirmed cases came three days after Gov. Roy Cooper modified the state's stay-at-home order to allow some retail business to reopen. Restaurants are still limited to take-out, while businesses that require close contact — like gyms and hair salons — remain closed.
Residents are urged to wear face masks, practice social distancing, and wash their hands frequently.
The N.C. Department of Health & Human Services reported on Monday that 550 people across the state have now died from COVID-19. There have been 15,045 laboratory confirmed cases in the state, and 464 people are currently hospitalized.