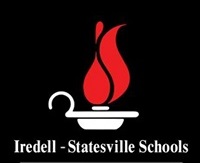 Iredell-Statesville Schools will welcome around 8,000 students for in-person learning on Monday
BY KARISSA MILLER
Iredell-Statesville Schools' teachers and principals will welcome students for in-person and virtual classes as the new school year begins Monday.
"We're ready to start school and are following CDC guidelines. We're providing both Option B and C. We've heard (parents) concerns about daycare and have 16 childcare sites up and running," said Superintendent Jeff James.
Schools have held "Meet the Teacher" nights virtually or in person and principals have worked hard to make sure they are prepared for their students, the superintendent said.
James said that the district expects around 8,000 students to return for face-to-face instruction on Monday.
Students who opted for a mix of in-person and remote instruction will be on campus two days each week. To prevent the possible spread of COVID-19, students will be socially distanced in classrooms and be required to wear face coverings.
"This team has been working behind the veil relentlessly trying to get the school year ready to start. We only have one opportunity to get it right for these students in one of our grade levels," James said.
The schools, with the exception of Lake Norman and South Iredell high schools, will have A days and B days meaning half of the students will come on A days and the other half on B days.
Students will also learn virtually when not at school for in-person instruction.
Lake Norman and South Iredell will begin signups next week, allowing students to come in for additional academic support. The most difficult subjects for most students are Math I and Biology II.
I-SS is doing its best to make sure high-risk employees can work from home, James said. Human Resources continues to work with individuals on a case-by-case basis.
At schools, there are teachers assigned to virtual teaching and others assigned to in-person only instruction. Many principals have been able to ensure some of their high-risk employees teach virtually.
The superintendent said that he has zero doubt that the district will have COVID-19 cases as the school year gets underway. Processes are in place to deal with this, he said, and the district will follow these when that happens.
Learn More
Read the I-SS Reopening Plan