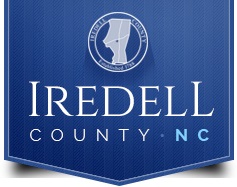 BY KARISSA MILLER
The Town of Troutman will ask the Iredell County Board of Commissioners on Tuesday to grant of easement so the town can run a new sewer line across the Iredell County Fairgrounds property.
A pre-agenda briefing on the request will take place Tuesday at 5 p.m. with the regular meeting at 7 p.m. at the Iredell County Government Center, located at 200 South Center Street, Statesville. Both meetings take place inside the commissioner's meeting room and are open to the public.
The new line will allow the town to eliminate a 50-year-old pump station at Legend Lane, which is located behind Fairgrounds Shopping Center.
If the easement is approved, the town will construct a new gravity sewer line from Legend Lane to a newer pump station behind C.R. Onsrud Industries off Murdock Road.
The new sewer line route is from Legend Lane, under U.S. 21 and the Richardson Greenway, through the fairgrounds outdoor arena area (outside the arena) and continues to a pump station behind C.R. Onsrud Industries.
The construction project also includes demolition and removal of the county-maintained pump station. The fairgrounds are owned by Iredell County and are located in the town's corporate limits.
"The Fairground pump station has been problematic over the past years. The new sewer line will serve the Iredell Fairgrounds properties and include extra 8-inch sewer line inlets, at no charge to the County, in five strategically located sewer manholes to allow for future expansion on all," according to Iredell County project manager David Saleeby.
OTHER BUSINESS
In other business, county commissioners will consider a request from administration to accept the high bid of $8,050 on GovDeals for 174 Bentbrook Road, which was acquired through tax foreclosure, and authorization to finalize the sale.
If the high bid is accepted and award made, $4,451.75 will be paid to Iredell County Tax Administration to satisfy the delinquent taxes owed and the remaining $3,598 will be transferred into the County's General Governmental account, according to documents.
Also, during the Feb. 18 meeting, the board will:
♦ Hear a presentation by Martin Blue, the founder and co-president of the Town of Mooresville's VoltEDGE Robotics team.
♦ Consider four requests from the Iredell County Public Library, including:
• Approval to apply for discounted internet service under the Federal Communication's E-Rate Program for Fiscal Year 2021.
• Approval to apply for a Library Services and Technology Act Grant from the State Library of North Carolina.
• Approval to apply for Continuing Education Scholarship Grant in the amount of $2,100 from the State Library of North Carolina.
• Approval of an updated logo to be implemented in FY21.
♦ Consider a request from the Finance Department for approval of audit contract from Martin Starnes & Associates, CPAs, P.A. for fiscal year ending June 30, 2020.