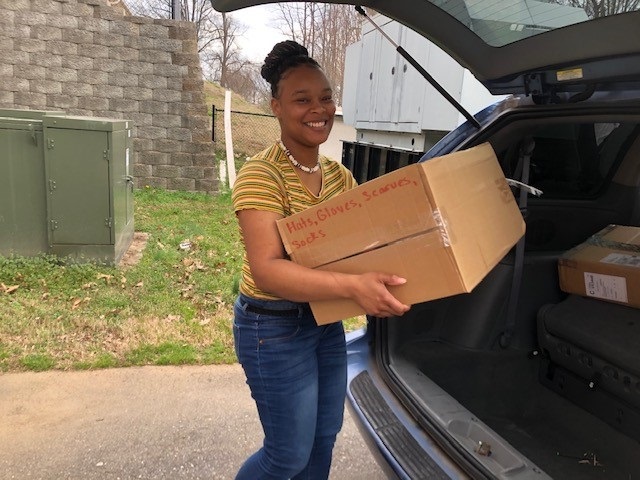 BY KARISSA MILLER
Members of Mitchell Community College's SAFE Club (Student Alliance for Equality) consider themselves allies of the LGBTQ community, a responsibility that they take seriously.
"They are dedicated to opening positive conversations and supporting fellow students on both Mooresville and Statesville campuses," said Mitchell club advisor and Career and Technical education liaison Hannah Scott.
Their goal is simple: Make Mitchell Community College a better and more inclusive place for all students.
However, their support for community doesn't stop there.
The SAFE Club has held fundraisers, tapping into the Mitchell community for help supporting those in need, including a Sip and Paint event in which students served hot chocolate and decorated Christmas ornaments. They also sold pizza on campus.
Earlier this month SAFE Club donated more than $500 worth of cleaning supplies, food, hats, sweaters, gloves, scarves, jackets and hygiene products to Fifth Street Ministries.
Fifth Street Ministries, which relies on community donations, offers support to people without a home, the impoverished and the working poor in in Iredell County. They provide beds for people with no place to sleep and food for those with nothing to eat.
"The club is full of students who want to make the world a better place and have hearts for service … we are lucky to have people like them," Scott said.