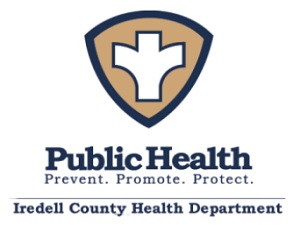 FROM STAFF REPORTS
After a brief lull in new cases, Iredell County health officials reported seven new cases of COVID-19 and the county's third death attributed to the coronavirus on Thursday.
"The individual was at higher risk for serious illness and died from complications associated with the novel strain of coronavirus, COVID-19," the Health Department said in a news release. "In order to protect the families' privacy, no further information about this individual will be released."
There have now been 77 confirmed cases of COVID-19 in the county.
Most of the cases remain in the southern end of the county, but health officials have said the coronavirus — which has caused 131 deaths in North Carolina and more than 33,600 in the U.S. — is widespread throughout the community.
The state stopped requiring local health departments to identify and notify individuals who had close contact with confirmed cases on March 20.
"The Iredell County Health Department continues to do identification and notifications of contacts as doing so will slow down the spread of the disease," Megan Redford, the health department's public information officer, said in an e-mail. "To date we have notified 162 close contacts as part of our case investigation and follow-up."
Some of the close contacts have been from other counties and states. In those cases, the information has been passed along to the other county and/or state to make notifications, according to Redford.
It is difficult to quantify how many people have fully recovered from COVID-19 in Iredell, she said.
"Because this is a respiratory illness, full recovery looks different for everyone and cannot truly be defined or measured," she explained, citing the guidance of the state epidemiologist. "We can share that many individuals have successfully completed their required home isolation without any medical complications. Individuals who were recently diagnosed are still recovering at home. They will be removed from home isolation when specific clinical criteria is met."
Based on current information and clinical expertise, older adults and people of any age who have serious underlying medical conditions are at higher risk for severe illness from COVID-19.
"We strongly recommend that all residents use a cloth mask or face covering when in public for essential trips. Social distancing must be maintained at all times as the virus can be spread by individuals without symptoms. Other prevention measures like handwashing, covering your cough or sneeze and staying home when you are sick should be practiced consistently.
"We must protect our most vulnerable residents to avoid further deaths in Iredell County," Redford added.
Geographic Dispersal of COVID-19 in Iredell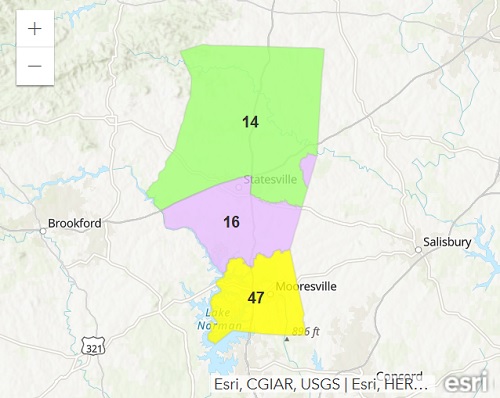 SOURCE: Iredell County Health Department