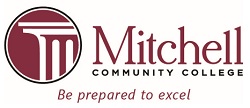 Special to Iredell Free News
Mitchell Community College will hold a job fair to recruit qualified part-time faculty members and provide an opportunity for job seekers to meet with Mitchell's hiring managers. The job fair will be held from 4 to 7 p.m. on March 24 at Mitchell's Continuing Education Gymnasium in Statesville at 701 West Front Street.
Mitchell is seeking part-time faculty from various educational backgrounds and experience for future vacancies with the College.
"Mitchell is a great place to teach, so we invite local educators to put their knowledge and experience to work and explore our offerings. Our goal for this event is to meet local educators — active and retired — who are interested in teaching in higher education," explained Denise Barnhardt, director of human resources at Mitchell.
"This job fair allows Mitchell hiring managers to speak with applicants and discuss qualifications and potential vacancies. These rewarding positions offer flexible schedules (day, evening and weekends) and convenient locations with classes offered at Mitchell's two campuses in Statesville and Mooresville, as well as online."
Mitchell currently has a need for instructors in the following disciplines:
Basic Skills–English and Math
Biology
Construction Management
Engineering
English as a Second Language (ESL)
Information Technology
High School Equivalency (HSE)
HVAC
Math
Nursing
Philosophy
Physical Education
Physics (FT)
Science
Sociology
Trades
Welding
Attendees are encouraged to bring transcripts and resumes.
Credential requirements for faculty teaching positions in a variety of courses are as follows:
Transfer Courses
A master's degree and 18 graduate hours in discipline related to coursework being taught.
Non-Transfer Courses
The minimum academic degree for faculty teaching in professional, occupational and technical areas must be at the same level at which the faculty member is teaching. A typical combination is a bachelor's degree with appropriate work experience.
Diploma/Certificate Programs (Classes including Welding, HVAC, Trades, Information Technology, etc.)
Requires some college and specialized training with emphasis on competence through work experience.
Developmental Education
Bachelor's Degree in Secondary Math and Secondary English with teaching experience.
Continuing Education
Qualifications may require some college or specialized training, but with emphasis on competence through experience. Positions are available in Healthcare, Manufacturing, Business, Professional Development and Personal Enrichment.
Application
Individuals who meet the above requirements are encouraged to complete an online application at mitchellcc.edu/employment-opportunities and attend the job fair to learn more about part-time faculty positions.
Learn More
For more information about the job fair, please contact Darlene Tucker at (704) 878-4341 or dtucker@mitchellcc.edu.
About Mitchell Community College
Mitchell Community College serves 9,000 students annually through a variety of curriculum, continuing education and workforce development programs. With campuses in Statesville and Mooresville, Mitchell offers quality, affordable education options to residents of Iredell County and the surrounding area. For more information, visit mitchellcc.edu or call (704) 878-3200 (Statesville Campus) or (704) 663-1923 (Mooresville Campus).