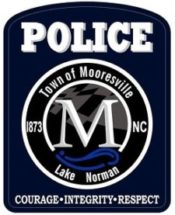 Special to Iredell Free News
The Mooresville Police Department will once again offer Rape Aggression Defense, or R.A.D. courses throughout the year, starting in late March.
The department offers R.A.D. as an opportunity to empower women while teaching them self-defense techniques. Women over the age of 13 are welcome to participate in the weekend course, which runs from 10 a.m. to 5 p.m. each day. Minors must have a parent fill out the required paperwork before the class begins to take part.
The two-day courses this year will take place on March 21-22, April 18-19, August 15-16, September 12-13, and October 3-4. Registration is required and can be done up to 30 days prior to the course.
LEARN MORE
To get more information about R.A.D. or to register for a class, call 704-658-9093 or by emailing Detective Kight at akight@mooresvillenc.gov or Sabrina Caskaddon at scaskaddon@mooresvillenc.gov.