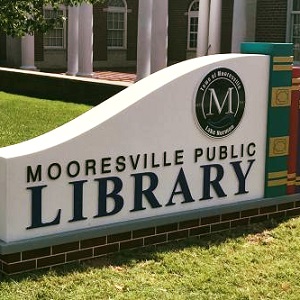 Special to Iredell Free News
Mooresville Public Library Teen Librarian Megan Mosher and author Katherine L.E. White have teamed up to offer a virtual, four-week series of short story writing workshops starting in September.
Kicking off on September 2 and running each Wednesday through September 23, the WebEx teen workshops will discuss how to create characters, world-building, and plots for short stories. During the sessions, White, who is also a former educator, will work with participants to write, edit, and submit their own short story. The stories will then be compiled into a book, which will be available for checkout in the Teen Services area of the Mooresville library.
White said she is looking forward to the workshop, as she believes the teens will feel a great deal of accomplishment at the end of the program.
"Participants might be surprised to learn that the sense of satisfaction at having written a story to completion is immense," she said, adding that the teens will be able to call themselves published authors at the end of the four-week program, something they will not soon forget.
"Having a finished story in front of you, published in a book, is like nothing else in the whole world," said White.
The WebEx sessions will begin at 5:30 p.m. each Wednesday, and participants will need to register ahead of time by contacting Mosher by email at mmosher@mooresvillenc.gov or by phone at 704-664-2927 to receive an online meeting code.