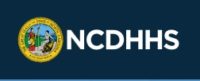 Special to Iredell Free News
RALEIGH — The N.C. Department of Health and Human Services will offer more than 300 no-cost, walk-up or drive through COVID-19 testing events over the next two weeks to help North Carolinians protect themselves and their loved ones during the holidays. This includes testing in partnership with new retailers in seven counties across the state.
In addition to existing testing events throughout North Carolina, retailers in Buncombe, Durham, Harnett, Iredell, Lee, Mecklenburg and Wake counties are offering testing December 18-20 and December 26-27 in the parking lots of select Agri Supply, Carlie C's IGA, Home Depot, Piggly Wiggly and Wegman's stores.
For a full list of all testing event times and locations throughout the state, visit the No-Cost Community Testing Events page on the NCDHHS website. More locations are being added each day, and additional testing sites can be found at Find My Testing Place.
Anyone can get tested for COVID-19 at these events. People without insurance are eligible for testing, and identification documents are not required. Children and adults may be tested, but a parent or legal guardian must be present with children and teens 17 or younger.
People who have symptoms of COVID-19 or who have been around a person with COVID-19 should not shop in person until their isolation or quarantine period has ended. This includes shopping at partner retailers during testing events.
With nearly half the state experiencing critical community spread of COVID-19, NCDHHS and the CDC strongly urge caution when traveling or gathering for holiday celebrations. Per North Carolina's Modified Stay-at-Home Order, indoor gatherings are limited to 10 people or fewer.
"We strongly recommend you celebrate the holidays at home with the people who live in your household," said NCDHHS Secretary Dr. Mandy K. Cohen. "Our numbers are dangerously high and climbing, and staying home is the safest way to protect the people you love. If you must travel or gather, get tested first, keep it small and outdoors, and always wear a mask."
NCDHHS recommends you avoid traveling and gathering this holiday season. If you must, consider taking a test three to four days before traveling or gathering with people who live outside your home. A test can help you know if you have COVID-19 even if you do not have symptoms. If your test is positive, stay home and self-isolate or quarantine.
However, tests can miss some infections. If your test is negative, continue to practice the 3Ws — wear a mask, stay 6 feet apart from people who do not live in your household and wash your hands or use hand sanitizer frequently.
NCDHHS also recommends you quarantine for 14 days before gathering with anyone outside your household, especially from the time you test until you travel or gather.
While gathering, shopping or traveling, follow the 3Ws and current mask wearing requirements, which include wearing a mask in any public indoor space even when maintaining six feet of distance.