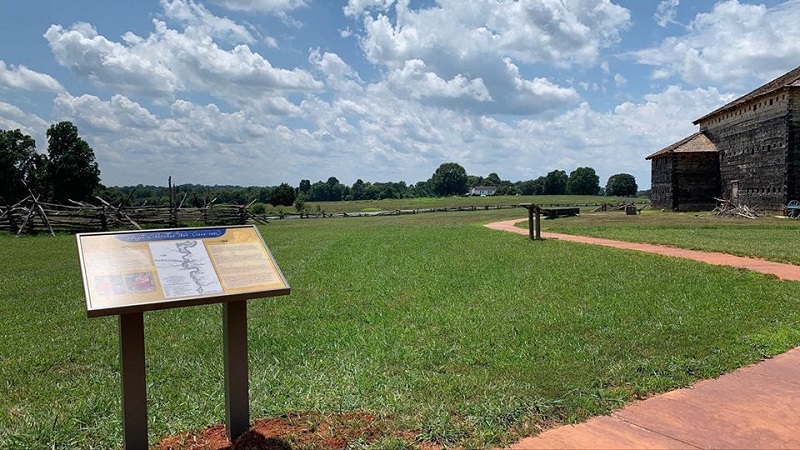 Special to Iredell Free News
Two new educational panels have been unveiled at Fort Dobbs State Historic Site. The outdoor waysides provide background information on the Anglo-Cherokee War (1759-1761) as well as the battle which took place at Fort Dobbs in 1760.
Designed by staff from Fort Dobbs and the larger Division of State Historic Sites, the panels were funded by a generous grant from the Rotary Club of Statesville.
"These waysides will allow visitors to better understand the history of what happened here even if someone isn't able to take a tour or engage with a staff member," said Site Manager Scott Douglas.
While access to the inside of the visitor center and fort is currently unavailable, the grounds are open and staff members are available outdoors to discuss the history and answer questions. Virtual tours may be found at www.youtube.com/fortdobbs.
About Fort Dobbs
Fort Dobbs State Historic Site's mission is to preserve and interpret the history of Fort Dobbs and North Carolina's role in the French and Indian War. It is open Tuesday-Saturday, 9 a.m.-5 p.m. Special events and living history weekends are offered throughout the year. It is part of the Division of N.C. State Historic Sites within the N.C. Department of Natural and Cultural Resources.