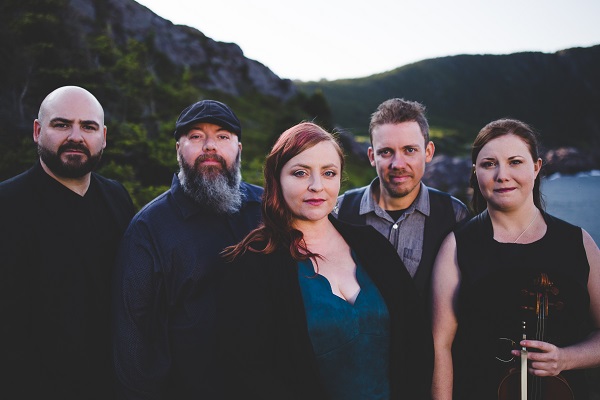 Special to Iredell Free News
Performing Arts Live of Iredell's fifth concert of the 2019-2020 season brings Celtic Rock to Statesville with Canada's Derina Harvey Band.
The concert is scheduled for 7:30 p.m. on Saturday, February 29, at Statesville High School's Mac Gray Auditorium.
The band offers a fresh perspective on traditional folk songs as well as an impressive amount of original material. Fronted by the fearless vocals of Derina Harvey, the band is well-known in Canada, where it won the People's Choice Award in 2018 at the Edmonton Music Awards.
Their high-energy shows are a blend of layered guitars, fiddles and powerful vocals teamed with humor and storytelling.
Listen to the Derina Harvey Band on YouTube, Spotify, iTunes and on their website.
Tickets
Tickets are available for the Derina Harvey Band and the two remaining concerts of the 2019-2020 PAL season by calling or visiting the PAL box office at Shops UpFront, 1109 W. Front Street in Statesville, by calling (704) 380-0875, online at www.PAloflredell.com, and at the door prior to the show.
About Performing Arts Live
Performing Arts Live of lredell's mission is to promote and enrich the cultural diversityand excellence of the performing arts in our community.