Special to Iredell Free News
Rev. C. Jeremy Cannada has accepted the call to be the senior pastor and head of staff at First Presbyterian Church in Statesville.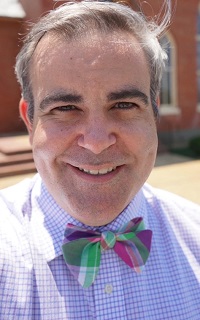 Cannada, who was presented to the Salem Presbytery at its August meeting, will begin his duties September 13. He will be the church's 15th called and installed pastor since 1753.
The Pastor Nominating Committee reviewed over 100 applications for the position.
Cannada was born in Durham and was raised in Huntersville from age nine. He was a member of the Ramah Presbyterian Church in Huntersville.
He attended Appalachian State University, where he double majored in Political Science and French, prior to attending the American Graduate School of International Relations and Diplomacy in Paris, France.
Cannada began seminary coursework at the Union-PSCE campus in Charlotte before transferring to the Richmond, Va. campus. He graduated from Union Presbyterian Seminary in 2010.
Since 2011, he has served at the Amelia Presbyterian Church in Amelia, Va., where he was ordained as a Teaching Elder.
Cannada enjoys traveling and spending time with friends. In 2017, he spent 51 days driving across the United States, visiting many national parks and monuments. He has traveled to 14 countries and is always ready to increase that number.
Rev. Ed Boyce served as interim pastor over the past two years and has accepted a call to First Presbyterian Church of Rockport, Texas.