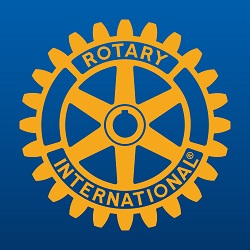 Special to Iredell Free News
The Rotary Club of Greater Statesville is proud to announce five local students as recipients of the club's 2020 CATS Scholarship Program.
Recipients from Iredell-Statesville Schools' Career and Technical School were selected by a committee of Rotarians based on academics, future educational goals and community involvement.
The scholarship was founded in 2019 with the goal of providing opportunities for promising young CATS students to develop much-needed technical and employability skills for workplace success. Each student receives a $1,000 scholarship, which is funded by a matching grant through club members and the Rotary Foundation.
"Our club is honored to be able to support these students as they take the next steps toward college and career," said Rotary Club of Greater Statesville President Kyle Houston. "The motto of Rotary is 'Service above Self' and all of this year's scholarship recipients have shown a commitment to hard work and community service."
The 2020 CATS Scholarship recipients are: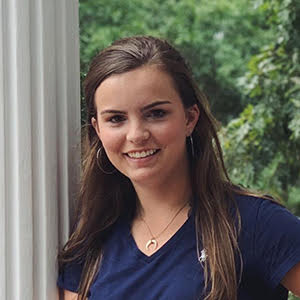 ♦ Meredith Carson (Lake Norman High School) intends to study Exercise Science at the University of South Carolina to become a physical therapist. During her nursing fundamentals course through CATS, Carson said she was able to learn about the benefits of physical therapy by witnessing patients' improvements. "Each patient had unique challenges, and the therapists were able to help them live a happier and healthier life. I became motivated to help them in the same way." Carson has participated in community service through National Honor Society, Beta Club, and service through her church. Martin Kirby, a teacher at Lake Norman High School, wrote, "Meredith is one of those special types of students who leave indelible arks on their school and community. She does what is expected of her and so much more."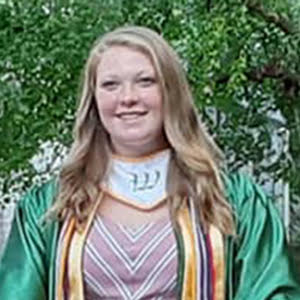 ♦ Madison Dyson (West Iredell High School) has plans to pursue a nursing degree at University of North Carolina Pembroke. She took the nursing fundamentals course through CATS to help achieve that goal. "I will be able to use the specific skills I learned in clinical on my path to becoming a nurse and in my future career," she said. Dyson volunteers her time throughout the community, and has participated in service organizations that include Beta Club, Interact and Fellowship of Christian Athletes. In a letter of recommendation, West Iredell High School Counselor Briana Sherrill wrote, "Madison is friendly, compassionate, hard-working, selfless and her joyful energy is infectious. Her anticipated career in healthcare highlights her desire to help others."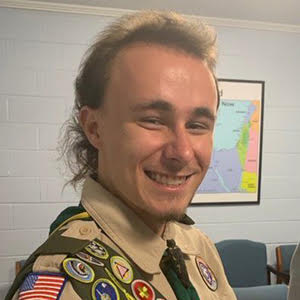 ♦ Zac Ivey (West Iredell High School) plans to study film at University of North Carolina Wilmington. Ivey discovered his passion for film in a Digital Photography/Film Production course at CATS. "I have found a true calling," he said, "and that calling is to be behind a camera. This course gave me the skills to begin a journey into this community." Ivey's community service includes Boy Scout and Eagle Scout ranks, Crosby Scholars, Beta Club, and volunteering through his church. Brittney McNeil, a teacher at West Iredell High School, wrote, "Zac is always willing to work past the basic understanding of the material and make deeper connections to real world applications. He also never fails to diligently work with other students and assist any others who may need it."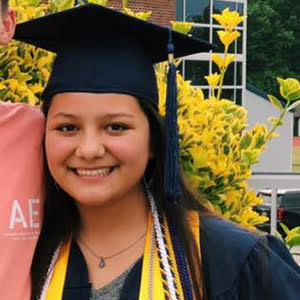 ♦ Vanessa Solis (South Iredell High School) plans to study Biology and Psychology at University of North Carolina-Charlotte with hopes of becoming a surgeon. During her time at CATS, Solis was able to achieve her Certified Nursing Aide certification, and began working as a CNA. "This job is just a baby step to reaching my dream job. Because of CATS, I learned to be responsible, caring, show respect and show honesty." From serving at local soup kitchens to the community Martin Luther King Jr. Breakfast and volunteering at the Boys & Girls Club, Solis said she has made community service a priority. South Iredell High School nurse Paige Fox wrote, "Vanessa is honest, intelligent and learns quickly. She has shown dedication toward academics, hard work and community service."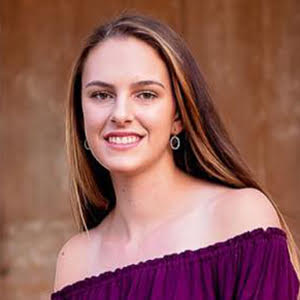 Meredith Wright (South Iredell High School) plans to attend East Carolina University to pursue a degree in nursing, with a goal of becoming a nurse practitioner. "The classes I have taken through CATS will help me in the future with a career because they have taught me important skills. They have also provided me with a good foundation for the knowledge needed to pursue the medical field," she said. Wright's community service includes participation in a youth choir, Beta Club, National Honor Society and other efforts throughout the community. South Iredell High School teacher Kelly Gustin wrote, "From the beginning, Meredith has sought and experienced tremendous growth. She has had an impact in so many ways."