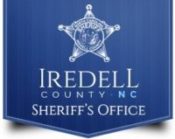 FROM STAFF REPORTS
The Iredell County Sheriff's Office Annual Report for 2019 shows a 5.4 percent decline in violent crime and a 32 percent dip in property crime in the county's unincorporated areas.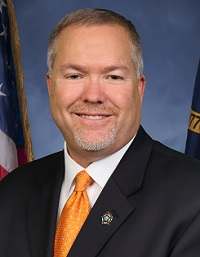 The overall crime rate, as measured by trend data provided by the N.C. State Bureau of Investigation, continued a decade-long decline in the county in 2018.
The rate for violent crime in the county in 2018 was 158 per 100,000 residents, which is a significant decrease from 2009, when the rate was 252 per 100,000 residents. Murder, rape, robbery and aggravated assaults are included in this data.
The property crime rate for 2018 was 987 per 100,000 residents, down from 2,067 per 100,000 residents in 2009.
Sheriff Darren Campbell attributed the decline in the crime index to the strong partnership between the ICSO and the community it serves.
"I feel it is a testament to the hard work of the quality deputies we have working for us and the relationships we have built in the community," he explained. "The communication between these officers and the citizens allow us to be effective in preventing and solving crime."
In addition, by targeting repeat offenders and career criminals, the ICSO has sent a message that "Iredell is not a safe nor profitable county for them," Campbell said.
According to the report, the ICSO employs 1.4 officers per 1,000 residents in its jurisdiction. That compares to 3.1 officers per 1,000 residents in the City of Statesville, 2.1 officers per thousand residents in the Town of Mooresville and 5.3 officers per 1,000 residents in the Town of Troutman.
While crime rates are down in the county, the data also shows ICSO personnel have been busy responding to a variety calls for service, from drug trafficking to sexual assaults, drug overdoses and suicides.
BY THE NUMBERS
Here is a rundown of key 2019 data for various divisions in the ICSO:
ACE Team
Felony Drug Investigations: 276
Drugs Seized: $148,942
Checkpoints: 73
Traffic Stops: 1,840
COPS Division
Dead Body: 30
Shooting: 1
Narcotics Traffic: 208
Sexual Assault: 47
Overdose: 15
Suicide: 26
Subject with Weapon: 15
School Checks: 985
Church Checks: 912
Criminal Investigations Division
Murder: 1
Robbery: 4
Breaking & Enter/Larceny: 222
Arson: 9
Cases Closed by Arrest: 289
Property Recovered: $562,721
ICE Team
Traffic Stops: 1,405
Arrests: 73
Marijuana Seized: 10,235 grams
Cocaine Seized: 4,086 grams
Methamphetamine Seized: 1,487 grams
Seized Currency: $22,617
Lake Patrol Division
Boats Inspected: 217
PWCs Inspected: 105
Domestic Dispute: 54
Subject with Weapon: 4
Dead Body: 4
Overdose: 1
Suicide: 4
Narcotics Division
Crack/Cocaine Seized: 1,226 grams
Marijuana Seized: 23,505 grams
Heroin Seized: 51.76 grams
Methamphetamine Seized: 562.9 grams
Total Value of Seized Drugs: $943,881
Seized Weapons: 15
Search Warrants: 45
Undercover Operations: 147
Arrests: 178
Total Cases: 437
Patrol Division
Dead Body: 162
Shooting: 11
Narcotics Traffic: 1,492
Sexual Assault: 56
Bomb Threat: 4
Overdose: 89
Suicide: 96
School Checks: 8,175
Church Checks: 8,058
School Resource Officers
Fights: 37
Subject with Weapon: 19
Searches (Student, Car & Locker): 239
Narcotics Traffic: 22
Assault: 55
Overdose: 3
Suicide: 8
Special Victims Unit
Elder Exploitation Investigations: 75
Domestic Violence: 576
Sex Crimes: 498
Child Sexual Abuse: 72
Missing Person/Runaway Investigations: 139
CyberTip Investigations: 105
Sex Offender Compliance Checks: 2,570