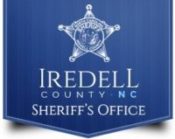 FROM STAFF REPORTS
A Charlotte man faces several charges after Iredell County Sheriff's Office deputies found methamphetamine in a stolen vehicle he was driving over the weekend.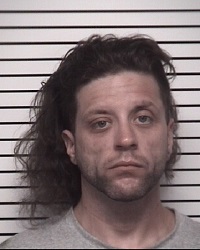 Sheriff Darren Campbell announced the arrest of Corey Elijah Moretz, 32, in a news release Monday.
Deputy Chase Little conducted a traffic stopped the vehicle Moretz was driving on Salisbury Road at the intersection of Wall Street for a registration violation on Saturday, June 20.
During a database search, Deputy Little learned Mortez's driver's license had been revoked and that the license plate on the Honda Accord he was operating was registered to a Hyundai Accent, Campbell said.
Little subsequently learned that the Honda had been reported stolen in Charlotte, according to the news release. Deputies also learned there was a possibility that illegal narcotics were in the vehicle, the sheriff said.
An ICSO K-9 unit later arrived on the scene and indicated on the vehicle for the odor of an illegal narcotic, Campbell added.
A search of the vehicle located two plastic bags containing a total of 22.5 grams of crystal methamphetamine, according to the news release. Marijuana and multiple items of drug paraphernalia were also located, Campbell said.
Moretz was arrested and transported to the Iredell County Detention Center, where he was charged with felony possession with intent to sell or deliver methamphetamine, felony possession of methamphetamine, felony possession of a stolen vehicle, three misdemeanor drug offenses, driving while license revoked, and fictitious registration plate.
Magistrate Tutterrow issued Moretz a $15,000 secured bond.