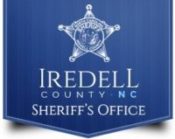 FROM STAFF REPORTS
Iredell County Sheriff's Office personnel have arrested four suspects and are searching for two others as a result on ongoing narcotics investigations.
Sheriff Darren Campbell said in a news release that concerns related to the spread of COVID-19 have forced the ICSO to alter its approach to apprehending suspected dealers. Instead of arresting a large number of suspects in one or two days, arrests are staggered over a longer period of time, he said.
By targeting individuals who have participated in the sale of narcotics, the ICSO is able to keep the overall crime rate low, Campbell explained.
"The Iredell County Sheriff's Office will remain constant in our efforts to go after drug dealers. If you are addicted to drugs, let us know, and we will assist you in getting the help you want and need to get off these substances; however, selling illegal drugs to support a habit cannot be tolerated," the sheriff said.
Iredell County Sheriff's Office Narcotics Investigators issued arrests warrants on the following individuals for crimes involving the possession and distribution of controlled substances across Iredell County:
Arrested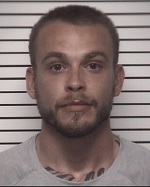 Keenan Wade Hildbrand
Age: 26
Address: 137 Hiram Road, Mooresville
Charges: Felony Possession with Intent to Sell or Deliver Schedule III Controlled Substance, and Felony Sale or Deliver Schedule III Controlled Substance
Bond: $5,000
Criminal history: Two Counts of Misdemeanor Possession of Drug Paraphernalia, eight counts of Felony Breaking or Entering, and several driving related charges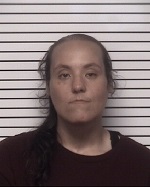 Dorothy Renee Sells
Age: 26
Address: 217 West Front Street, Statesville
Charges: Felony Possession with Intent to Sell or Deliver Schedule II Controlled Substance, Felony Sell or Deliver Schedule II Controlled Substance
Bond: $3,000
Criminal history: Misdemeanor Possession of Marijuana, driving related charges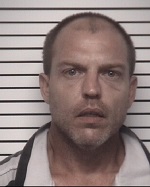 Matthew Perry Snyder
Age: 37
Address: 140 Douglas Aly, Statesville
Charges: Felony Possession of a Counterfeit Controlled Substance, Felony Sell or Deliver Counterfeit Controlled Substance
Bond: $20,000
Criminal history: Two counts of Misdemeanor Possession of Marijuana, two counts of Shoplifting by Concealment, two counts of Misdemeanor Possession of Drug Paraphernalia, three counts of Misdemeanor Larceny, Felony Possession of Methamphetamine, Felony Obtain Property by False Pretense, Misdemeanor Assault on a Governmental Official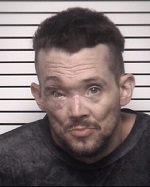 Randall Clyde Mitchell Jr.
Age: 34
Address: 114 Gaither Park Drive, Harmony
Charges: Felony Conspire to Sell or Deliver Schedule III Controlled Substance
Bond: None
Criminal history: Misdemeanor Possession of Marijuana, Two Counts of Misdemeanor Possession of Stolen Goods, Misdemeanor Breaking or Entering, Three Counts of Felony Larceny of a Firearm, Felony Hit and Run with Serious Injuries, DWI Level 2, Felony Second Degree Burglary, 13 Counts of Felony Breaking and Entering, Misdemeanor Resisting a Public Officer, Felony Possession of a Firearm by a Convicted Felon, Two Counts of Sell or Deliver Schedule II Controlled Substance, Misdemeanor Larceny, Two Felony Counts of Felony Conspire to Sell or Deliver Schedule III Controlled Substance
Wanted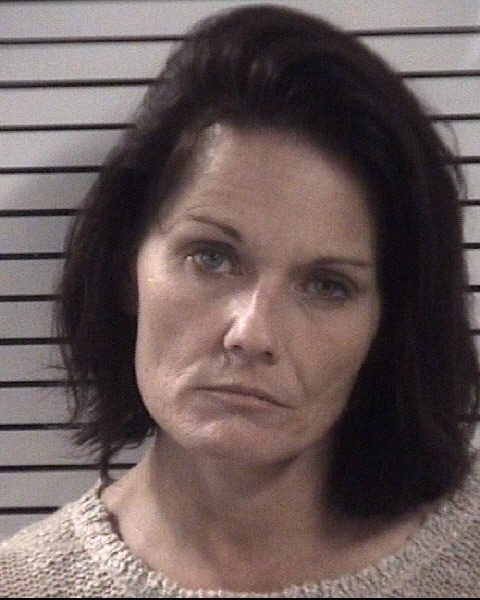 Christina Marie Reed
Age: 40
Address: 378 Chestnut Grove Road, Statesville
Charges: Felony Possession with Intent to Sell or Deliver Schedule II Controlled Substance, Felony Sell or Deliver Schedule II Controlled Substance
Criminal history: DWI Level 5, Felony Second Degree Murder, Misdemeanor Food or Nutritional Fraud, DWI Level 3, Misdemeanor Second Degree Trespassing, Misdemeanor Possession of Schedule III Controlled Substance, Misdemeanor Possession of Drug Paraphernalia, four counts of Driving While License Revoked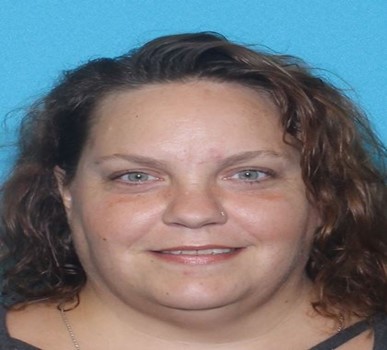 Jami Dawn Ostrander
Age: 44
Address: 132 Doubletree Drive, Statesville
Charges: Felony Trafficking Schedule II Controlled Substance by Possession and Sale
Criminal history: Misdemeanor Possession of Drug Paraphernalia, several driving related charges