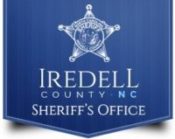 FROM STAFF REPORTS
A man who was shot over the weekend during what authorities are describing as a road rage incident was listed in serious but stable condition on Monday after undergoing surgery.
Mooresville resident Brian Keith Ludwick was shot in the abdomen on Sunday morning, according to an Iredell County Sheriff's Office news release.
ICSO deputies responded to the 700 block of Cornelius Road about 11:40 a.m. Sunday after receiving a 911 call about a person being shot, Sheriff Darren Campbell said.
Ludwick was transported to Carolinas Medical Center, where he was immediately taken in for surgery.
Deputies said the incident began after Ludwick passed a slow-moving vehicle on Fern Hill Road. The driver of the slow-moving vehicle then began tailgating Ludwick's Ford Explorer, Campbell said.
The incident continued onto Perth Road and then onto Judas Road. While both vehicles were stopped at the intersection of Judas and Cornelius roads, the driver of the suspect vehicle threw an object at the Ford Explorer, Campbell said.
Ludwick then followed the suspect onto Cornelius Road and the suspect vehicle pulled into the driveway of a residence located at 719 Cornelius Road.
Ludwick, who was following, stopped and exited his vehicle. As he approached the other vehicle, the driver of the suspect car pulled out a handgun and shot Ludwick in the abdomen, according to the news release.
The suspect then sped off on Cornelius Road and turned onto Judas Road.
The vehicle operated by the shooter is described as a newer model silver or grey vehicle similar to a Nissan Sentra. The suspect is a white male, possibly in his 20s to 50s. He has brown hair and slight facial hair. He was wearing sunglasses with orange reflective tint.
If anyone has information on the identity of the driver of the suspect car, or saw anything suspicious in the area, please call the Iredell County Sheriff's Office at 704-878-3180.
This investigation is ongoing.