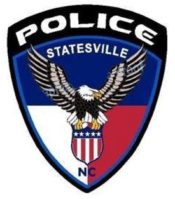 FROM STAFF REPORTS
The Statesville Police Department is investigating a hit-and-run crash that claimed the life of a Statesville man on Tuesday night.
Zarrie Edward James, 26, was operating a mini dirt bike on Alexander Street on Tuesday night when he was struck by a black 2004 Volkswagen Touareg with North Carolina registration FLK5153 that was traveling at a high rate of speed, according to an SPD news release.
James was transported to a local hospital, where he succumbed to his injuries.
The initial collision occurred in front of 912 Alexander Street, near Long Street, police said.
The Volkswagen continued to travel eastbound in the westbound lane of Alexander Street and struck a gas pipe line on the shoulder, according to the news release. The SUV continued traveling eastbound on the westbound shoulder before striking a tree in front of 824 Alexander Street, where it came to rest facing west.
Police said it is unknown at this time if James was wearing a helmet. The dirt bike appeared to have a makeshift white light attached to the front and a makeshift red light attached to the rear, police said.
Initial witnesses told officers that they saw a black female and a black male with dreads fleeing the scene heading south on N. Patterson Street, according to the news release.
If anyone has any information about the occupants of the black 2004 Volkswagen Touareg with registration FLK5153,NC, please contact the Statesville Police Department.
If you have any information, contact Statesville Police Department at 704-878-3406 or Iredell Crime Stoppers at 704-662-1340