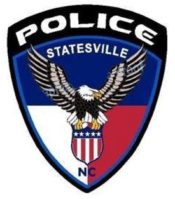 FROM STAFF REPORTS
A man facing felony charges in connection with a domestic assault is jailed in lieu of a $750,000 bond after reportedly contacting the victim in the case while he was behind bars.
The Statesville Police Department announced the arrest of Devon Lamar Heggs, 33, in a news release on Wednesday.
The SPD began investigating on November 26 after receiving a call for service for a domestic disturbance in the 200 block of Deaton Street.
Following an initial investigation, the SPD obtained warrants charging Heggs with assault on a female, interfering with emergency communication, interfering with electronic monitoring device and communicating Threats.
On December 16, investigators with the SPD's Criminal Investigations Division obtained additional felony warrants against Heggs for felony habitual misdemeanor assault due to his extensive criminal history of committing acts of domestic violence.
On January 2, the United States Marshals Service, SPD and N.C. Probation & Parole personnel conducted a joint warrant service operation at 925 Inglewood Road, which resulted in the successful apprehension of Heggs, police said.
Investigators subsequently learned that Heggs had made several calls while incarcerated at the Iredell County Jail, the majority of which were to the victim in this case, police said.
On January 22, Heggs was arrested at the Iredell County Jail and appeared before Magistrate Sanders for Violation of Pre-Trial Release Conditions. He was issued a new secured bond of $750,000.
Heggs remains incarcerated at the Iredell County Jail, according to the SPD.