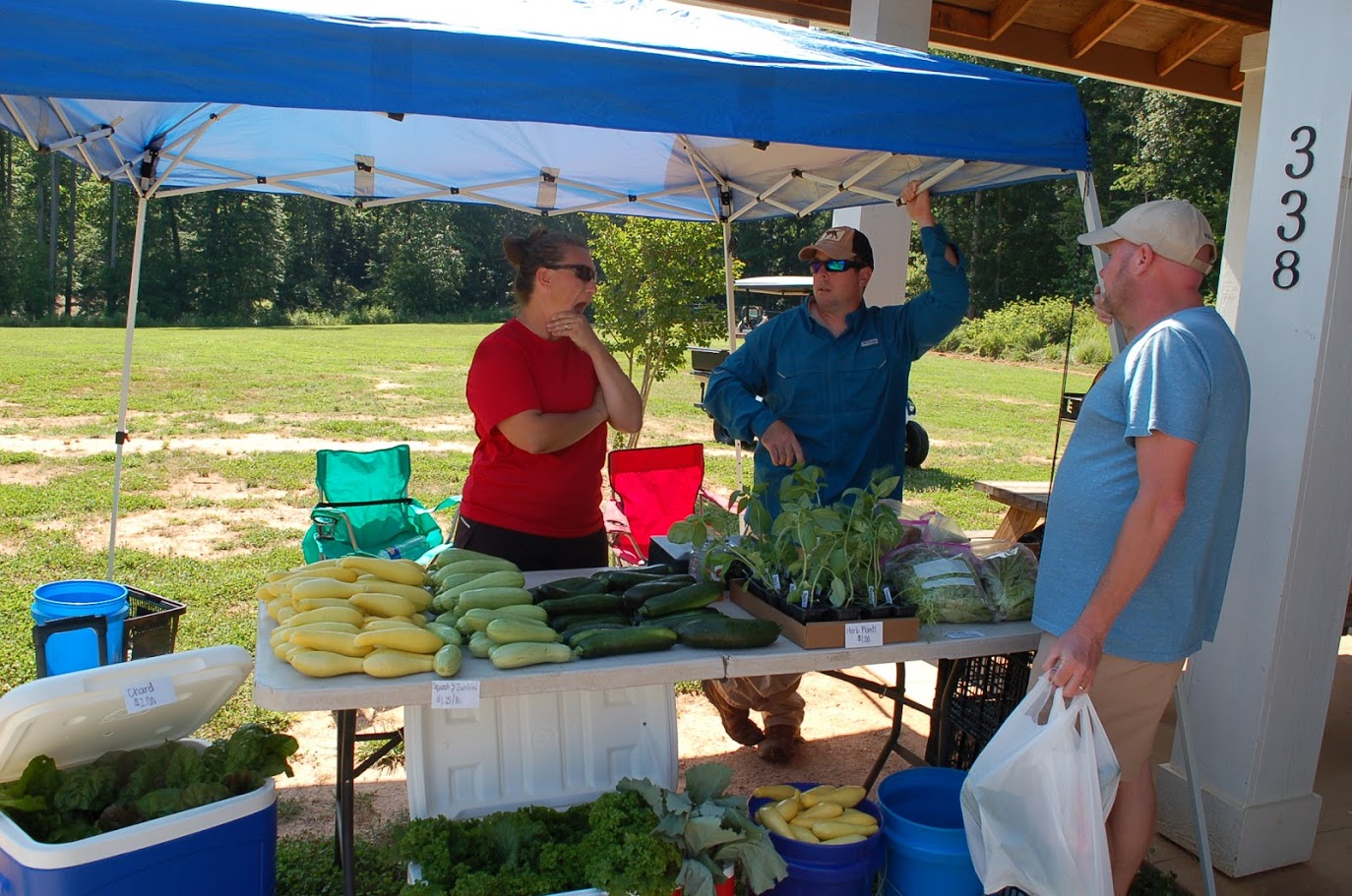 BY DEBBIE PAGE
debbiepage.iredellfreenews@gmail.com
After a month's delay due to COVID-19 restrictions, the Troutman Farmer's Market got off to a busy start on Tuesday afternoon as a steady stream of patrons stopped by the ESC Park Pavilion to browse the vendors' fresh produce, baked goods, and handmade products.
The market will continue to operate on Tuesdays from 4 to 7 p.m. until mid-October or until local produce availability starts to decline, so that vendors can hopefully make up for the lost month of operation, according to market manager Paxton Hix.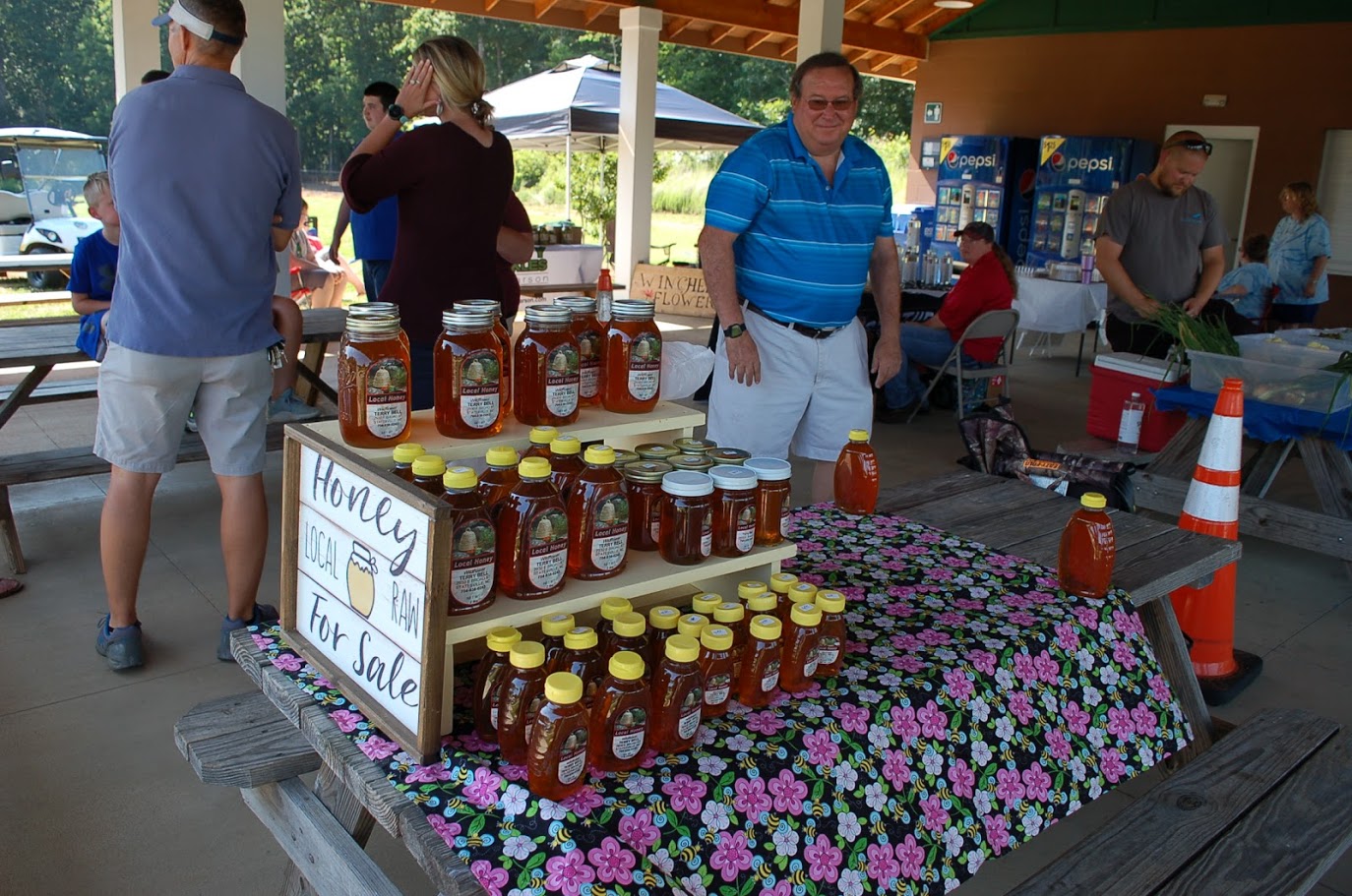 Eighteen vendors have registered for the market's ninth season, including Pickles by Carson, Southern Distilling (hand sanitizer), and Winchell's Flowers. Other participants offered honey, vine ripe tomatoes, lettuce, peaches, plants, strawberries, squash, onions, and potatoes for sale.
Parks and Recreation Director Emily Watson said various protective measures have been implemented, including directional signs to manage customer flow and social distancing. Bathrooms are checked and cleaned throughout as well.
The market also offers free hand sanitizer, gloves, and disposable masks to anyone needing them and sanitizing wipes for vendor tables. Tables were cleaned and then covered by vendors to ensure cleanliness.
Photo Gallery