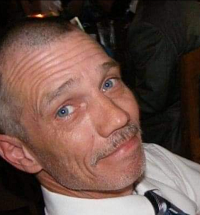 Jack Eugene Carpenter Jr., 59, of Troutman, N.C., passed away, Tuesday, June 2, 2020, at his home.
Jack was born August 4, 1960, in Gary, Ind., and was the son of the late Jack Eugene Carpenter Sr. and Judy Black Carpenter. In 1978, he graduated from Portage High School in Indiana. He served in the U.S. Navy for 14 years and one day.
He is survived by seven children, Jack E. Carpenter III, Shannan Carpenter, Keri McGaha, Sausha Nowak, Cortinie Nowak, Richard Nowak, and Chevy Nowak; his significant other, Heidi Nowak; 13 grandchildren; and three siblings, Jeanie, June and Jerry.
Private memorial services will be held at a later date.
Online condolences may be made to the family at www.troutmanfuneralhome.com.
Nicholson Funeral Home is serving the family.