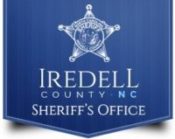 FROM STAFF REPORTS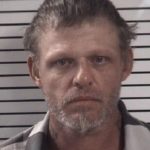 A Union Grove man has been arrested in connection with the shooting death of a 40-year-old woman at his home early Monday morning.
Gerald Issac Lunsford, 42, is charged with murder and possession of a firearm by a felon in the death of North Wilkesboro resident Jera Lee Wagoner.
Iredell County Sheriff's Office deputies were dispatched to the suspect's home at 156 Lunsford Lane for a possible suicide about 1:15 a.m. on Monday, Campbell said.
When deputies arrived they searched the residence. They then located a female in the yard outside of the home with what appeared to be a gunshot wound, and a deputy started performing CPR.
A witness was located in the home who said two males had run from the residence prior to the first deputy's arrival, Campbell said. A perimeter was established and deputies attempted to locate these men.
Meanwhile, Iredell County EMS personnel arrived and pronounced Wagoner deceased at 2:05 a.m. Crime scene investigators and detectives were called to the scene.
A short time later, a man arrrived at the home and told investigators his son had contacted him by phone saying he needed a ride.
Investigators were able to speak with Aaron Patrick Reavis by phone and then met with Reavis on Ridgeline Road, Campbell said.
Reavis told ICSO investigators that Lunsford shot Wagoner, according to the news release. Reavis said he fled the residence because he was scared he was going to be shot, Campbell said.
Lunsford arrived at the Iredell County Sheriff's Office later Monday morning and agreed to be interviewed by investigators. While speaking about the incident, Lunsford made statements about shooting a rifle, Campbell said. He said he ran because he is a convicted felon.
Based on statements by witnesses and by Lunsford as well as evidence gathered at the crime scene, investigators arrested Lunsford. He was taken to the Iredell County Detention Center, where Magistrate Nethken ordered him held without bond.
According to the ICSO, Lunsford's criminal history includes the following charges: Felony Breaking and Entering, Misdemeanor Discharge Firearm within 500 Feet of a Residence, Misdemeanor Assault, Two Counts of Misdemeanor Possession of Drug Paraphernalia, Misdemeanor Possession of Marijuana, Misdemeanor Assault on a Female, and Misdemeanor Resisting a Public Officer.