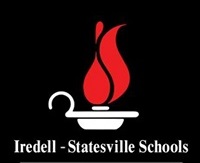 FROM STAFF REPORTS
A student or employee at West Iredell High School has tested positive for COVID-19.
Iredell County Health Director Jane Hinson notified parents of West Iredell students of the positive test by email on Thursday. No students or employees were in close contact with the individual who tested positive, according to the letter.
The school received a deep cleaning on Thursday, school officials said.
Classes will be held as scheduled on Friday.
Students and employees at all Iredell-Statesville Schools are screened daily for symptoms of COVID-19. Face coverings are required. Social distancing precautions and stringent cleaning protocols also have been implemented by district administrators.
West Iredell High is the fourth I-SS school that has been directly impacted by a positive test. Parents of Third Creek Middle, Lake Norman Elementary, and Crossroads Early College students have also been notified of positive tests.