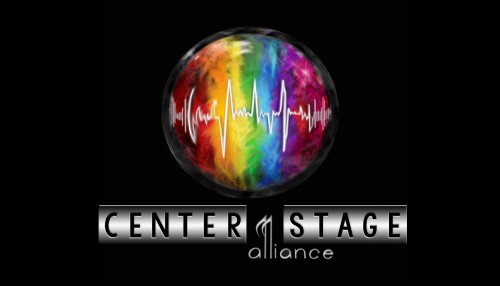 Special to Iredell Free News
Beneath the Center Stage Alliance logo at 110 W. Allison Street a sign will soon read "Open," welcoming creative minds into Statesville's new visual and performing arts center.
Center Stage Alliance is a 501(c)(3) non-profit organization opening this fall and offering expert training in the arts to our community. Starting in September instructors will offer a variety of classes in the arts, as well as begin working on community productions. Classes will include but are not limited to theatre, music, musical theatre, art, SFX makeup, dance, film production, lighting and sound design and costume design.
Recognizing children and teens in Statesville need more opportunities in the arts was a driving force behind the forming Center Stage. A place to be creative together is needed, but proper guidance and training are as well. Keeping with this original philosophy, Center Stage President and Founder Mykel Inscore Myers and Vice President Leslie Overcash will lead the organization and team of professional art educators, which will also include Amanda Pauley and Danielle Abbott.
The instructors at Center Stage Alliance have a total of ten education and arts degrees, nearly a century of teaching experience, and have taught over 6,000 students.
"We will offer a creative outlet and arts education, but most importantly, we will teach life skills, which can be carried into adulthood and help our youth grow into contributing members of our community," said Myers.
Donald Hicks, Statesville Housing Authority and others recognized how Statesville can benefit from this program and offered use of The Collier Center. This location provides classrooms, rehearsal space, a building shop, and outdoor performance space, with an indoor venue available soon.
Center Stage is grateful and excited to call The Collier Center home.
The organization will not be fully open until September, but children ages 10 to 18 are able to get a "Summer Sneak Peek" on July 12-16. This weeklong, evening camp will provide a small taste of what Center Stage will have to offer. All ages are invited to participate in the launch of Center Stage this fall.
Whether volunteering, taking a class, being in a show, or making a donation, the organization welcomes involvement from the community.
"One proposal, shared love of community, and a passion for arts was the spark for this organization, but the great team of board members and educators, along with community support, will be what builds Center Stage Alliance," Myers said.
Center Stage Alliance has gone from being a single good idea to the heels of a grand opening as a result of years of planning and countless hours of dedication from its board members.
LEARN MORE
For more information, and to register for camp, visit www.centerstagealliance.org.