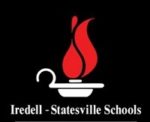 FROM STAFF REPORTS
Iredell-Statesville Schools will require staff and students to wear face masks when they return from the holiday break from January 5-14.
A twice-amended motion to make masks mandatory passed 6-1 during Monday night's I-SS Board of Education meeting. Board member Bill Howell was the only member to oppose the mandate.
The board could shorten or lengthen the mandate when it next meets on January 10.
Board members had considered making masks mandatory before the holiday break, but board member Martin Page said five district principals advised him on Monday that changing the policy would be chaotic.
Board member Sam Kennington originally proposed making masks mandatory through early February, but the board amended that motion to the version that passed.
With a 10 percent positivity rate, Iredell County is classified as a high-transmission county for COVID-19 by the N.C. Department of Health & Human Services. More than 1,100 district students were excluded from school last week because they tested positive, exhibited symptoms or were deemed a close contact under the NCDHHS health and safety protocols, according to the latest I-SS data.
Union Grove Elementary School has been temporarily moved to virtual instruction — along with third-graders at Shepherd Elementary — due to the impact COVID-19 exclusions.
Carver named I-SS school board chairman
The board also elected a new chairman and vice chairman during the meeting.
Superintendent Jeff James, who presided over the start of the meeting, opened by asking the board for nominations for chairman.
Board member Charles Kelly nominated Martin Page to continue as chairman. However, Page respectfully declined, telling the board that in his last year in office he did not want to serve as chairman.
Next, Kennington nominated Todd Carver as chairman. The board agreed to close nominations.
Carver was approved as chairman in a 6-1 vote. Howell cast the opposing vote.
Following that vote, Kennington nominated Kelly as vice chairman. The board voted unanimously to approve Kelly as vice chairman.
Carver and Kelly then moved into the chair and vice chair seats. There were no speeches or fanfare following the nominations as Carver moved directly into the meeting agenda.