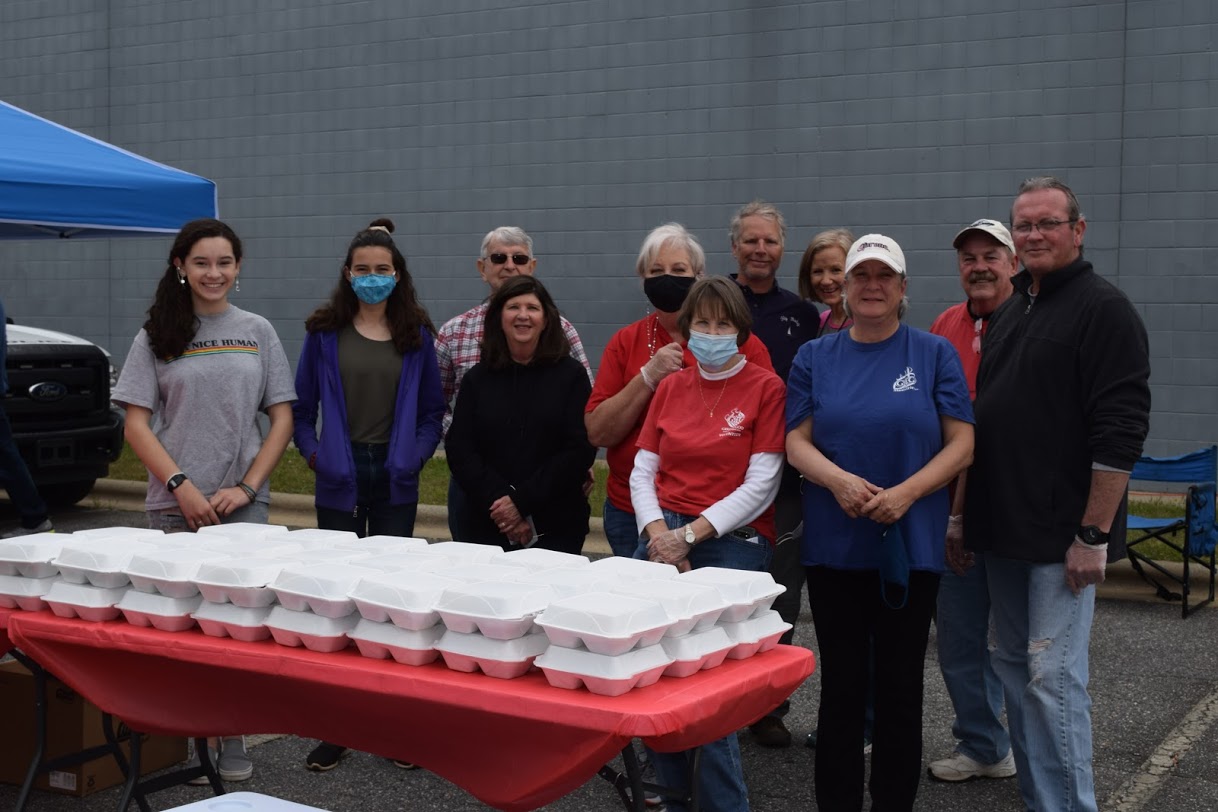 BY DEBBIE PAGE
debbiepage.iredellfreenews@gmail.com
Beyond the homeless statistics are real people — veterans with PTSD, single moms who struggle to provide a home on one income, victims of domestic abuse, and those in the grip of mental illness or addiction.
Disturbed by the plight of the chronic and transient homeless population they encounter in the city, along with many living on the edge of homelessness in local hotels, Pam Navey and her colleagues at the Statesville Police Department reached out to community partners earlier this year to form the Iredell Homeless Collaborative (IHC).
As part of Second Chance Month and Re-Entry Week, IHC and the Local Re-entry Council hosted an "Second Chance" outreach event on Saturday at The Cove Church in Statesville.
The event offered fellowship and help from 21 community groups representing agencies of state, county, local, non-profits, and faith partners. G4G Ministries also offered grilled chicken and sides served by 17 volunteers at the event.
Additionally, SPD Chief David Addison held his monthly community meeting at the event.
Navey said the event's goals were "to bring a community together that is serving others. "Sometimes the right hand doesn't know what the left hand is doing. We have to have the partners working in the community to come together to present their services to the community members in need," she said.
"We are trying to reach out and see what the underlying issues are and address them collaboratively as a community. We've got all the resources here to help."
Though all IHC partners were unable to attend, Navey said this outreach event was a first step. She hopes to duplicate and grow the organization's efforts with even more community partners in additional areas of Statesville and throughout the county.
"We had the population come that we are trying to address. We are looking forward to doing another event this summer at another site. We want to make sure we can take services out to people."
Navey estimated the event reached 40 individuals in need, providing food, clothing, supplies, and resource information.
"All of the vendors are having a great time getting to know each other," added Navey, believing that these relationships will help each each agency connect clients to other services available in the community.
"We actually had one employer that wanted to talk to people on site to possibly offer them jobs."
Navey was excited to see the partnerships immediately connecting people to assistance at the event. She was called to the Salvation Army booth to see Fifth Street Ministries, Drug-Alcohol Coalition of Iredell, and Statesville Housing Authority representatives also there, working together to connect a young lady to a variety of services.
"We hope to have her in a different place and working within two weeks. That's what came out of just a few minutes of talking together. That's what's it's about,"said Navey,
Police officers, probation officers, helping agencies, and local homeless advocates directly contacted homeless and housing insecure people to invite them to the event. Cochran Street Bible Church offered transportation for those who needed that service.
Current partners in the Iredell Homeless Collaborative include United Way/211's, PQA, Tonya Reid with the I-SS McKinney-Vento program, My Sister's House, Partners, the EMS Community Response Support Team, the Salvation Army, Statesville Police Department (Navey, Turkessia Brown-Evans, and Captain Bryan Johnson), I-CARE, Project Re-entry and the Goodwill Workforce Development Center, Watchman of the Streets Homeless Outreach, Veterans Transition Home, The Cove Church, Rob Harris of Southside Children's Ministry, Volunteers Serving on the Streets, Drug-Alcohol Coalition of Iredell, Fifth Street Ministries, Grace Baptist Church, Cochran Street Bible Church, and the Law Enforcement Assisted Diversion (LEAD) program.
In addition to some of the IHC partners, Ashley Furniture, Food Lion, Another Path, Celebrate Recovery, Christ Church/Foundry House, Statesville Probation Department, and NCWorks also distributed information and resources.
Navey thanked The Cove Church for hosting the event and providing tables and chairs as well as the Local Re-Entry Council and the Iredell Homeless Collaborative members who participated.
At its earlier April meeting, the collaborative discussed a variety of needs it wants to address, including creating a fund for immediate need emergency hotel shelter, devising a more streamlined way to get ID's made for homeless people, and finding additional certified persons to help homeless folks get disability.
WANT TO HELP?
For more information or to get involved with the Iredell Homeless Collaborative, contact Navey at 704-902-1637.
Photos