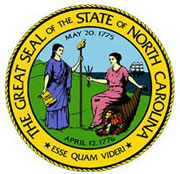 BY SEN. VICKIE SAWYER
We are currently engaging in discussions at the N.C. General Assembly about how to treat the Paycheck Protection Program (PPP) loans. In my opinion, the PPP was clearly intended to be an economic stimulus program, and I believe it should be treated the same as the tax-free stimulus checks received by our citizens.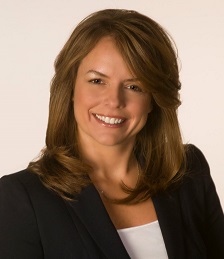 PPP loans should not be confused with unemployment insurance (UI). Unemployment insurance is not a state or federal benefit. Unemployment insurance is an economic safety net funded 100 percent by employers. It is meant to replace a portion of a worker's income while they are unemployed until they find another job. Income was taxed before, and it is taxed now. Stimulus payments were not taxed, and PPP loans should not be either.
Congress clarified their intent for this program in their most recent guidance. The PPP was a federal stimulus effort to prevent employers from firing their workers. If workers had been let go, our unemployment system could have added another million people to the clogged telephone lines and nearly a billion dollars of cost to the UI trust fund. Our North Carolina economy received a stabilizing shot in the arm because these employers were willing to keep their employees and distribute these federal funds.
Employers who received this stimulus provided paychecks to their employees. If we don't conform with federal law, North Carolina employers will not be allowed to deduct the payroll expense associated with providing those checks to their workers. This could mean they would show profit on their income statements, when the cash was actually given to the employees. In this situation, they would face a tax liability because they participated in a stimulus program to help the North Carolina economy, and they would have no associated cash to pay the bill.
The goal of the stimulus was to keep people employed. It was in our best interest not to drain the UI trust fund and for businesses to have the ability to rebound quicker after shutdowns. If North Carolina does not conform with all tax-payer relief provisions from the Federal CARES Act Pandemic Relief Package, employers would have been better off terminating their employees and letting
them be paid out of the Unemployment Trust Fund.
Should business owners bear an unnecessary cost for helping to sustain the health of our state's economy?
I have heard some concerns that North Carolina may "lose" the opportunity to collect roughly $600 million in tax receipts. While I can appreciate this viewpoint, it feels a little greedy to me. This was nonrecurring stimulus money and it should be treated as an extraordinary event. The state should not be allowed to "double dip" by taxing businesses on the dollar, while also collecting taxes
from individual income.
I feel strongly that we shouldn't allow government greed to hurt our small businesses. They have experienced enough pain. I stand with my colleagues in support of our small business owners, their employees, and the North Carolina economy.
Sen. Vickie Sawyer represents North Carolina's 34th District. She is co-chair of the Senate Transportation Committee.