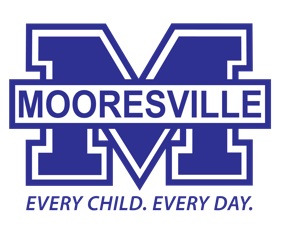 BY MELINDA SKUTNICK
Several parents of Mooresville High School students pressed the Mooresville Graded School District Board of Education to hold a traditional graduation event for the Class of 2021.
Four parents spoke during the public comment portion of Tuesday's board meeting, sharing their opinions about the recent cancellation of the Mooresville High prom, the way in which that was communicated with parents, and concerns that their children wmay not have a "normal" graduation either.
"Two weeks ago, on a Friday at 3 p.m., we learned that prom was canceled on social media," said Scarlett Overbay-Inman, noting that parents received no email or other notification priot to the social post. "To say the least, the mama bears have been poked. We are concerned that this class has been forgotten."
The Class of 2020's graduation was performed via drive-thru last spring due to COVID-19.
Referencing this event, Overbay-Inman requested a more traditional commencement ceremony for this year's graduates. She also asked that parents' opinions be more highly considered.
Other speaking parents,including Shannon Brewer, agreed.
"COVID's been very destructive to all of us and, hopefully, we're seeing the light," she said, adding that her family was "blindsided with the decision of prom."
Parents and students want to return to normalcy, she said.
"Moms — we're pretty efficient and what not. I think we can do this [with graduation] – breaking it up and trying to make it as normal as we can, but keeping it safe. All you have to do is say the word and you'll get hundreds of moms willing to work on a committee."
Dena Walley also offered her opinion, noting that senior year has been "rough" for her daughter.
"We need more. Prom canceling — that's heartbreaking. Graduation – that's huge. We've had this one Senior Day, which we appreciate, but we need more. We need more activity and involvement."
Walley agreed that a drive-thru graduation was not desired, but alternatives to bring families and friends into the day's celebration were possible.
"Obviously, we don't want to watch 500 kids graduate; we want to watch one … This is the end of their childhood and, honestly, it sucks. We'd like to see them have some fond memories and not just the hard ones."
Overbay-Inman ended her remarks on a similar note: "The anxiety is risen by how the (decision to cancel) prom was communicated. How it was delivered was probably not the best method … I think there's plenty of opportunities … for how we can perform graduation safely … If there's anything we can do to make that happen, please let us know as parents. We're here for you. We support Mooresville Graded. I know it's been a tough year, but let's finish strong."
The public comment section started the Board of Education meeting. At the meeting's end, approximately an hour later, board member Deborah Marsh responded to the discussion.
"I just want to echo the sentiments of some of the speakers who talked about the way in which the prom decision was communicated. I, too, was very disappointed in the way that that was communicated."
Noting the board's decision earlier in the evening to resume in-person learning for students in grades K-12 starting April 7, Marsh said, "I see no reason why we can't have a prom. I think we need a prom. I would encourage the high school and the district that we make the recommendation for graduation, at least give families [an idea]."
Superintendent Stephen Mauney shared that meetings were forthcoming to discuss prom and graduation as well as learn about neighboring school-district plans.
"Obviously, but maybe not obviously for some people, we do want to have the graduation in Joe Popp Stadium. But we must abide by what the state requirements say. We will, at the least – but I don't think it will be the least – have the drive-by like we did last year. … We want to have as normal a graduation for our parents as we can."
Chairman Roger Hyatt closed the discussion and the meeting in agreement: "We here on stage, we want many of the same things that you want. But you've got to understand the hand tying on us and the penalties. Bear with us. Hopefully we'll have something that will be pleasing and proud for everyone involved."