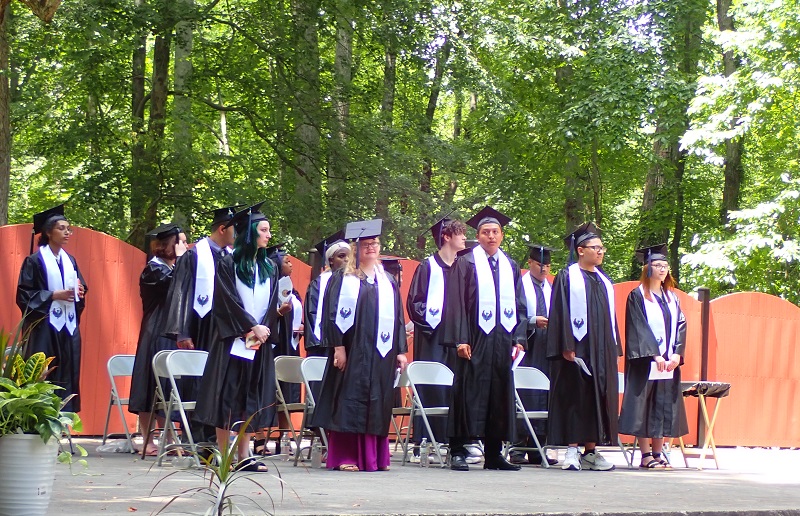 BY KARISSA MILLER
Thirty Pressly students overcame social, academic and personal challenges to graduate Friday in a ceremony at MLK Jr. Park in Statesville.
"For me, to be able to graduate now shows me that I can accomplish more than what I've always been told," said student speaker Christina "Parks" Wooten.
Wooten, like many other students at Iredell-Statesville Schools' alternative school, credits the individual attention offered at Pressly for her success.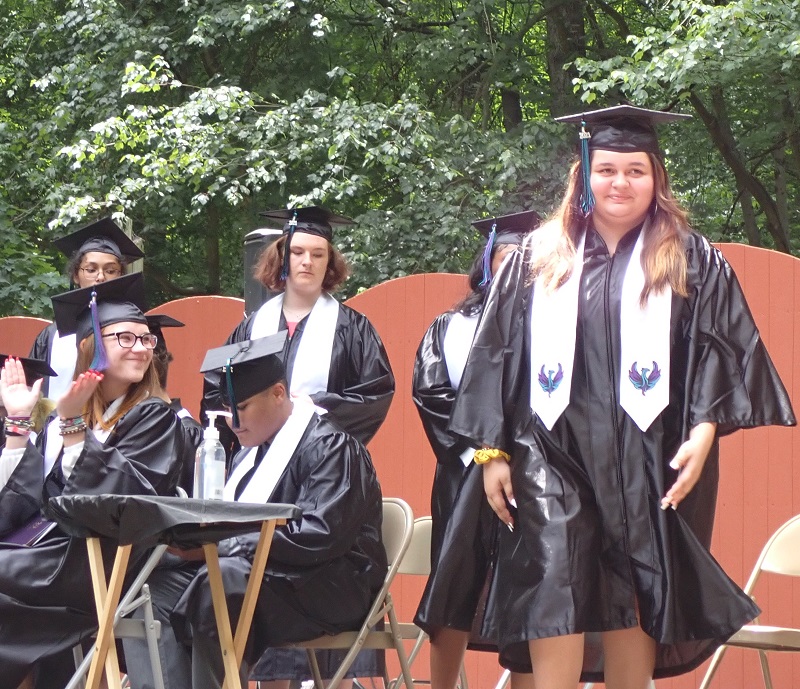 The staff is dedicated to "making sure I'm in school all the time and I'm on the right path while challenging us," she explained.
Parent Nancy Arwood echoed that sentiment.
"The staff is just awesome. They go above and beyond what they need to do," she said.
Pressly offers programs for students with therapeutic needs. It also offers programs for students who need more intense academic and behavioral support.
"My son went from a shy, introverted person to enrolling in college yesterday," Arwood said, mentioning she has children in both Pressly programs.
Along with small class sizes and dedicated teachers, the school offers virtual learning options and in-person instruction four times a week at the start of the year (ahead of other schools in the district).
"Our students had the choice to remain virtual, where they could work to support their families or they could come to school and learn face to face," explained Principal Mark Grega. "I'm proud that a majority of our students decided to come to school face to face."
Mark Vaughn, the school's coordinator of alternative learning, added that I-SS put a good plan in place for safely reopening schools. He said that Pressly celebrates the fact that they were able to keep both students and staff safe.
Guest speaker Kevin Angell, chief program officer for Children's Hope Alliance, encouraged the Class of 2021 to embrace learning, failure and difficult people.
"As you go through your life, you will work alongside people you may not like. You may work alongside people who annoy you … as you go through life lean into those things," he said.
"Engage those things and the world around you — not from a place of helplessness, but take complete ownership for all of it," he added.
Luis Santos, another student speaker, said in an interview, that his time at Pressly has given him a new outlook on life.
"This school has taught me to take advantage of any opportunity given to me," he said. "This will give me the potential to be smarter and it gives you a good mindset to do what you want to do."
Photos