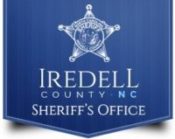 FROM STAFF REPORTS
The Iredell County Sheriff's Office is treating the deaths of two people in a house fire near Troutman on Tuesday night as suspicious.
Investigators have not determined the cause of the fire or the identities of the two people who died in the home at 109 Loram Drive, Sheriff Darren Campbell said in a news release Wednesday afternoon.
Firefighters from multiple agencies were dispatched to the home about 9 p.m. Tuesday following a 911 call reporting a house fire. The home was engulfed in flames when firefighters arrived.
Around the same time as the fire was reported, ICSO deputies were dispatched to a home in Mooresville. An adult son from the Loram Drive home had arrived at his grandmother's house and deputies were asked for assistance, Campbell said.
ICSO detectives responded to both scenes and began their investigation, according to the news release.
Based on interviews and initial information, the detectives determined that three other people were known to be in the home on fire, Campbell said. In the hours before the fire, the family had been involved in a domestic situation that prompted the adult son to leave, Campbell said.
Investigators were still on the scene on Wednesday afternoon.
Two bodies have been located and the search at the fire scene remains active, Campbell said.
This is a two-part investigation, involving the cause and origin of the fire and a death investigation. Autopsies will be conducted to determine the identities of the victims and cause of their deaths.