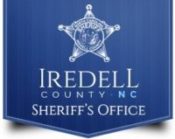 FROM STAFF REPORTS
A Mooresville man faces numerous charges, including kidnapping, human trafficking and sexual servitude, following an investigation by the Iredell County Sheriff's Office.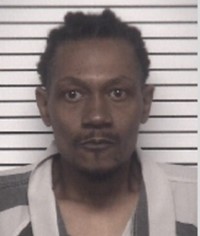 Sheriff Darren Campbell announced the arrest of Akura Laquan Rickett, 40, in a news release on Friday afternoon.
The ICSO began investigating on October 18, 2020, after receiving a report from a woman who said she had been sexually assaulted, Campbell said.
When deputies arrived at the victim's location, she told them she had been held against her will, repeatedly sexually assaulted, given drugs, and been physically assaulted at 106 JD Lane in eastern Iredell County between September 27 and October 18, 2020, according to the news release.
The investigation was assigned to Detective Cody James of the ICSO Special Victims Unit. The detective spoke with the victim and conducted several witness interviews. A search warrant was executed at 106 JD Lane by ICSO personnel, and several items of evidence were seized that were consistent with information the victim provided about the assaults, according to the news release.
Based on all of the evidence obtained through this investigation, Detective James obtained warrants charging Rickett with Felony First-Degree Kidnapping, Felony Human Trafficking, Felony Sexual Servitude, six Counts of Felony Assault by Strangulation, three counts of Felony Sell or Deliver Controlled Substance, and Felony Habitual Misdemeanor Assault.
Rickett was arrested by Deputy G.E. Wyatt on Tuesday, April 27. The suspect appeared before Magistrate Imes, who issued a $500,000 secured bond on these charges.
According to the ICSO, Rickett's criminal history includes the following charges: Assault on a Female, Resisting Public Officer, Disorderly Conduct, Maintain a Vehicle for Sale of Marijuana, Felony Possession of Marijuana, Possession of Firearm by Felon, Communicating Threats, Carrying Concealed Weapon, Aid and Abet Armed Robbery and Robbery with a Dangerous Weapon.