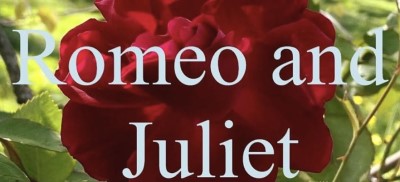 BY BRANDY TEMPLETON
The Historic Sharpe House will present "Romeo & Juliet" on June 24, 25, and 26.
Before the show, guests can enjoy a 1920's "Gatsby-styled" lawn party complete with dinner and music.
The Smoke Pit of Concord will provide a delicious dinner that includes a garden salad, a buffet of smoked chicken and prime rib, mashed potatoes, green beans, dill-glazed carrots, rolls, and delectable signature Sharpe House desserts.
For drinks, guests can choose either sweetened or unsweetened iced tea, lemonade, or iced water. There will also be a wine option for those who would like to purchase with their ticket.
Keith Rhyne, site manager and event coordinator, is thrilled that the production is finally near.
"The Sharpe House Historic Players are excited to finally perform this Shakespearean favorite after working on it for the better part of a year," he said. "We invite everyone to come out and enjoy our summer theatre!"
Persons with "Show Only" tickets arrive at 7:30 p.m. Dinner & Show patrons arrive at 6:45 p.m.
The Historic Sharpe House is located at 402 South Center Street in Statesville.
Ticket Info
Ticket details and various options are available at Eventbrite. Dinner/Show tickets must be purchased by June 20. Prices range from $9 to $90.
LEARN MORE
For more information, please email sharpehouseevents@gmail.com