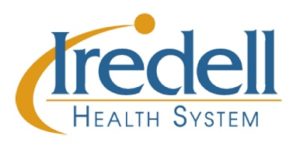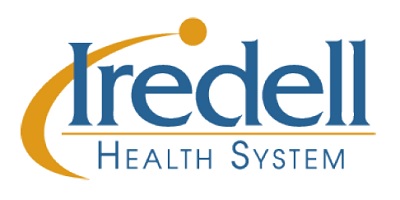 Special to Iredell Free News
At some point in your life, you've probably felt inclined to start a new diet or try that new fitness trend you've seen online in an effort to lose weight. And, if you've found it hard to stick to these trends, you're not alone.
While results from dieting trends are encouraging at first, you might have noticed these habits are difficult to maintain.
When it comes to a sustainable and healthy weight loss, weight management is your key to success. So, how can you manage your weight?
"Weight management is attainable through lifestyle changes, meaning in order to control your weight, you need to start changing your lifestyle," said Kaleah Hendren, a family nurse practitioner at Family Care Center of Mocksville. "Weight management is more about learning what it takes to make positive changes that will last a lifetime, not just a temporary diet."
"Lifestyle changes are not diets and fitness fads, as these last but for a while. A real change involves so much more than food and exercise," she added.
Healthy lifestyle changes are crucial to your long-term wellbeing. By establishing healthier patterns, you not only manage your weight but also reap the benefits that accompany a healthier lifestyle.
"Adopting new, healthier lifestyle changes may protect you from serious health problems like obesity, heart attacks, high cholesterol, and diabetes. They can also help you manage your weight and have more energy," said Hendren.
However, making lifestyle changes can be challenging, and it takes time, patience, and dedication.
"You may work 8-12 hours a day, have a hectic schedule, a long commute, and have little time and mind space. This can make it difficult to allocate enough time for activities and choices necessary for a healthy lifestyle," she said.
Since we all have such busy lives, it's important to set realistic, attainable goals. To make a lifestyle change, you must start out small and focus on one step at a time.
If losing weight is a goal of yours, it may be beneficial to switch your focus to weight management and your overall health, not the number on the scale.
"If you're more focused on the number on the scale rather than actually changing your eating habits, it will be a set up for failure, and in return, can cause worsening conditions. The ability to lose weight is different for every person. That's why setting realistic goals are key," said Hendren.
In addition to setting realistic goals, you need to focus on the whole picture rather than just one aspect of your health. This includes regular sleep habits, portion control, adequate hydration, exercise, and stress management.
When Hendren meets with patients, two of the lifestyle changes she suggests are staying hydrated and choosing healthy food options.
Hydration
Since your body is mostly water, you can't live without it. Hydration is key to flushing toxins from your body and a vital part of maintaining good health.
"Drinking water daily, and cutting out other sugary drinks, is extremely important for your body. It gives you more energy and can benefit other health conditions you may be dealing with," said Hendren.
It's recommended to drink around 91 ounces of water a day for women and around 125 ounces a day for men. Keep in mind this also includes water from foods such as fruits, vegetables, soups, and other beverages.
Choose Healthier Food Options
From protecting you against chronic diseases, to giving you more energy, and helping you control excess body weight, a healthy diet is essential to good health and nutrition.
If weight management is your goal, Hendren suggests eating foods that are higher in protein and lower in carbohydrates.
It's also important to include a variety of fruits and vegetables into your diet, reduce sugar, skip the salt, and choose leaner meats, if possible.
"Your primary care provider or nutritionist can help give you ideas as to what food options are most beneficial for your specific lifestyle," said Hendren.
LEARN MORE
If you're interested in managing your weight through lifestyle changes, Hendren offers weight management appointments to help you reach your health goals. At these appointments, Hendren will help you determine what lifestyle changes and options are beneficial for you, personally. Hendren practices at Family Care Center of Mocksville, located at 101 Wilkesboro Street in Mocksville. To schedule an appointment with Kaleah Hendren, please call 336-753-0800.
About Iredell Health System
Iredell Health System includes Iredell Memorial Hospital; Iredell Mooresville; Iredell Home Health; Iredell Wound Care & Hyperbaric Center; Community and Corporate Wellness; Occupational Medicine; the Iredell Physician Network and more. Iredell Memorial Hospital is the largest and only nonprofit hospital in Iredell County. The comprehensive healthcare facility has 247 beds; more than 1,700 employees; and has 260 physicians representing various specialties. Centers of excellence include Women's and Children's; Cardiovascular; Cancer; Surgical Services and Wellness & Prevention. The Health System's newest campus, Iredell Mooresville, is home to the area's only 24-hour urgent care facility, as well as an ambulatory surgery center, imaging center, rehabilitation services, and physician practices. The mission of Iredell Health System is to inspire wellbeing. For a comprehensive list of services and programs, visit www.iredellhealth.org.