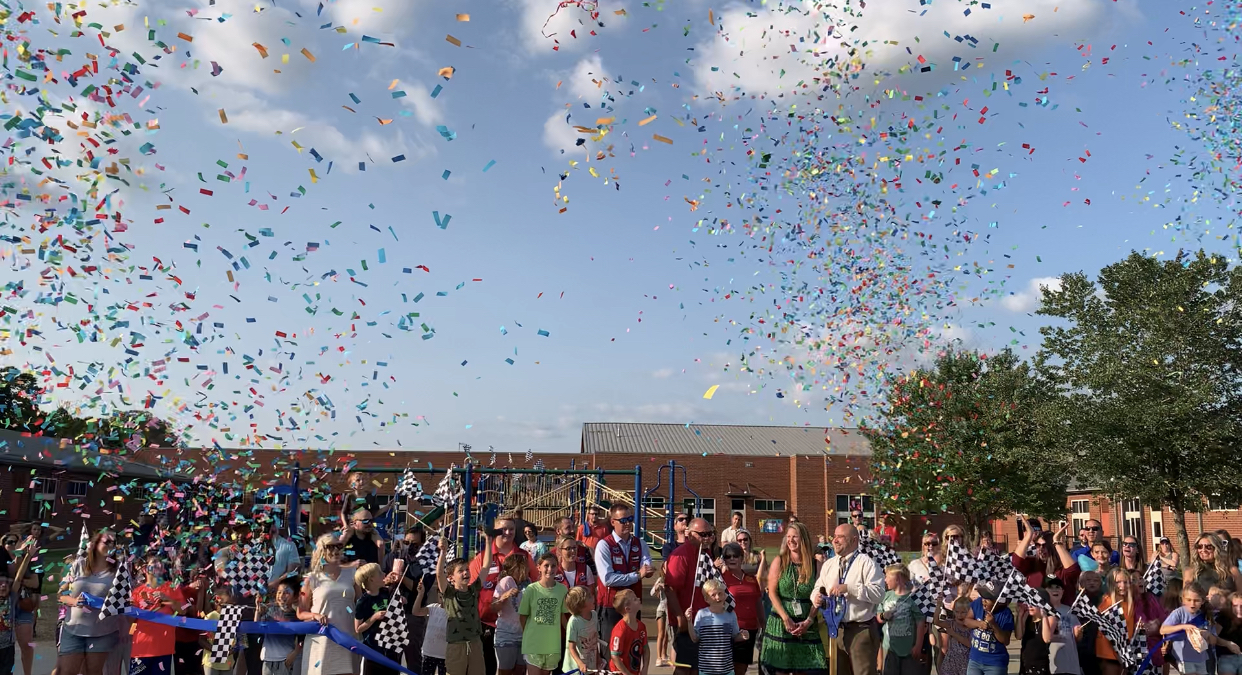 BY BRANDY TEMPLETON
Rocky River Elementary School families and staff celebrated the opening of the new inclusive playground on Thursday with a ribbon cutting ceremony.
Monica Donaldson, Rocky River's PTO PIT Crew's Co-Treasurer, said the project was the culmination of a lot of hard work.
"It's truly a momentous occasion," she told the families and staff who attended the event.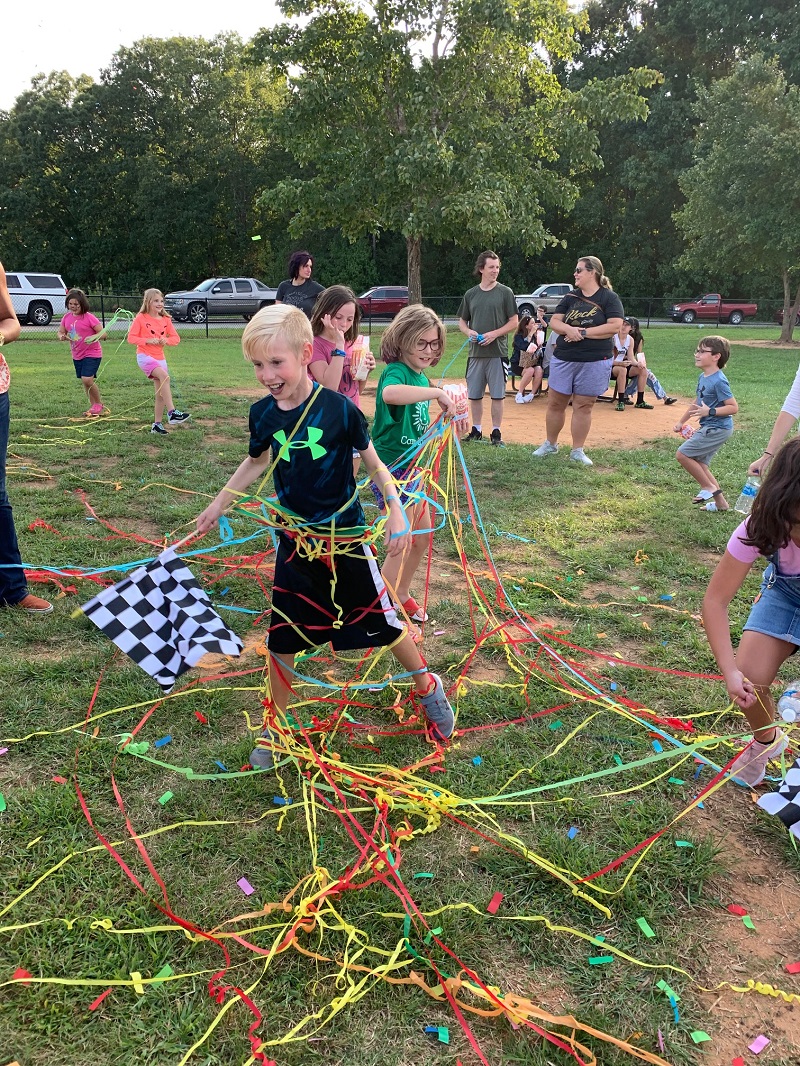 Donaldson shared that a grant from Lowe's Home Improvement helped the school reach its fundraising goal for the long-anticipated playground.
"We appreciate Lowe's for their contribution," she said.
Pedulla Excavating and Paving Inc. donated supplies and labor to help complete the playground. The Pedulla family did all of the excavation work and added two sidewalks.
The playground is now accessible to all students, and the mulch was replaced with a softer and safer surface area.
"They went above and beyond," Donaldson said. "We could never have done it without them."
Principal Chuck LaRusso is also grateful to all contributions, saying that the project, which cost almost $100,000 was needed and will play a crucial role in the development of the students.
"This is our outdoor classroom where our students learn soft skills," he explained. "It's just as important as the skills they learn in the classroom."
Learning to get along, share, and play together will be a lot more fun on the new playground.
"These skills they learn out here will last the rest of their lives," LaRusso said.
Photos