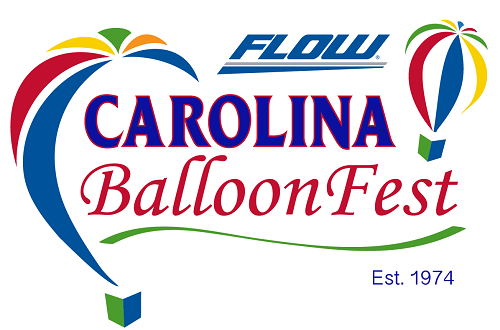 Special to Iredell Free News
National Balloon Rally Charities announced Friday that Flow Automotive is the new title sponsor of Carolina BalloonFest.
"This sponsorship will benefit the festival and non-profit's future," said Bud Welch, executive director of National Balloon Rally Charities. "We are fortunate to have a community-minded business such as Flow Automotive support the Carolina BalloonFest. The Carolina BalloonFest prides itself on giving back to the community, so to have a sponsor that supports the community the way Flow Automotive does is a perfect match."
Flow Automotive goes above and beyond the services and products that they provide their customers, engaging in the community in a way that invests in its future with a commitment to contributing to the common good:
"As a third-generation family business operated here in the community of Statesville, we are excited to partner with the Carolina BalloonFest where we get to engage with other families and watch the amazing spectacle that is well-known all around North Carolina," said Dixon Douglas, director of partnerships and customer loyalty for Flow Automotive. "It was clear from the first conversation that the Carolina BalloonFest team shares our same passion about this community, and we look forward to building this relationship."
The 47-year-old festival has deep roots in the local community, both through its actions as a non-profit and its local aviation history.
In 1974, a small balloon rally that would eventually become the Carolina BalloonFest began at Rhyne Aerodrome near Love Valley. The National Balloon Rally attracted pilots from across the country who filled the North Iredell skies with their colorful hot air balloons for many years. These annual balloon rallies were hosted by The Balloon Works, a local hot air balloon manufacturing company then owned by Tracy Barnes, an aviation pioneer and critical contributor to the sport of hot air ballooning. Over time, The National Balloon Rally started to attract more and more local spectators and the festival pursued a larger venue to accommodate the event's growth, which led the festival to its current location, the Statesville Regional Airport.
The National Balloon Rally incorporated as a 501(c)(3) nonprofit in 1988. The organization's mission is "to advocate for the heritage and growth of hot air ballooning in Iredell County, spotlighting Statesville and the surrounding communities, and donating a portion of Carolina BalloonFest proceeds to local nonprofit organizations." In recent years, the nonprofit has donated over $787,000 back to the community.
"No event can survive without the support of generous sponsors. This year our primary sponsor, Flow Automotive Group, has signed a sponsorship agreement in support of our continued success," said Bob Thompson, board chairman for National Balloon Rally Charities. "Thank you for helping us keep this wonderful tradition alive in Statesville, North Carolina."
Always held on the third weekend in October, the Flow Automotive Carolina BalloonFest offers fun for every age. Crowd favorites such as the daily mass ascension of over 40 hot air balloons, a balloon glow on Friday and Saturday nights, a hot air balloon competition held on Saturday and Sunday morning, and tether balloon rides occurring throughout the weekend. Additionally, live entertainment will occur all three days alongside other activities like a ninja nation obstacle course, axe throwing thrills, skydiving exhibition, artisan and marketplace village, huge kids' zone, walk-in balloon, N.C. wine & craft beer garden and so much more!
The Flow Automotive Carolina BalloonFest will be held October 14-16. Buy your ticket and learn more at www.CarolinaBalloonFest.com.