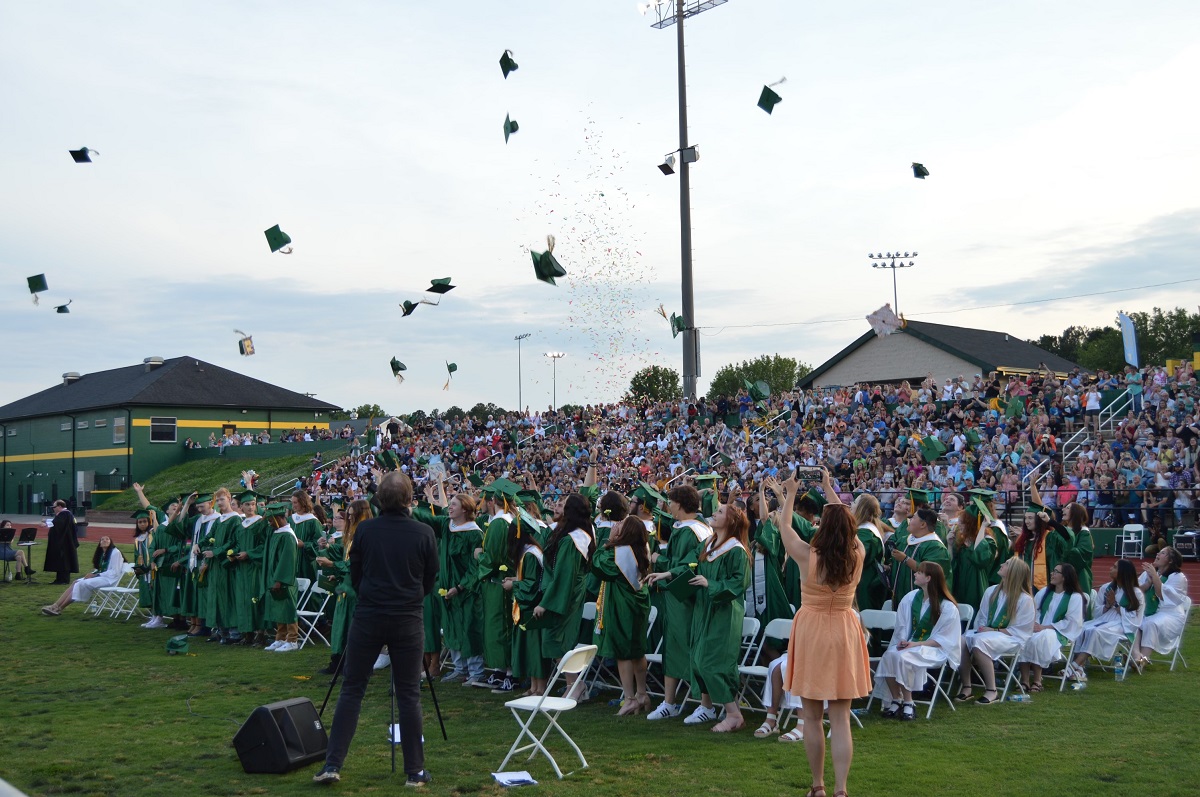 PHOTOS BY KAHLEAH S. GAITHER
STORY BY BRANDY TEMPLETON
During West Iredell High School's graduation ceremony Friday night, honor speaker Brylee Gibson teared up as she spoke of the memories and friendships made during her time at the school.
"We are a family. We have truly grown up together," Gibson told her classmates. "We'll remember what our small town school really means to us. We went through this together and we are a family."
The theme "Once a Warrior, always a Warrior" permeated the messages of all of the evening's speakers.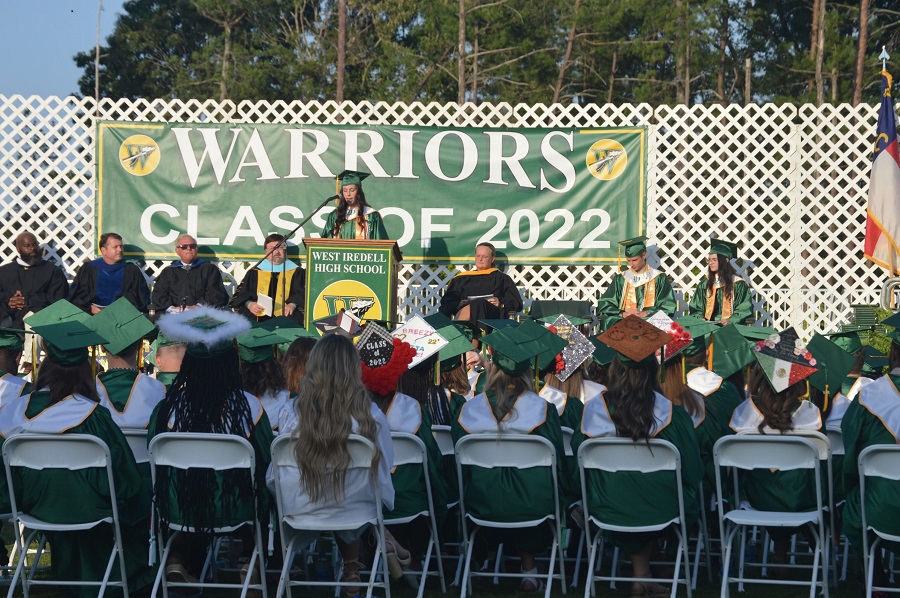 Salutatorian Jacob Stewart spoke about senior accomplishments, self discovery, and the many challenges the class of 130 students has faced.
"This is our last day," he said. "Everything's fine because we stepped up to the plate and faced these challenges."
Going forward, Stewart encouraged his fellow graduates to be authentic.
"An Irish poet once said, 'Be yourself, because everyone else is taken.' "
He encouraged his classmates to surround themselves with helpful people and to find a way to deal with negative people without sacrificing the best version of themselves.
"We're still all the same people as we were freshman year. The only difference is we've learned our potential. Only we can change how we feel about ourselves and change the world."
Valedictorian Natalie Bridgman spoke about the pressures they've faced.
"There's been a global pandemic and increasing national violence," she said.
"Charles Darwin said that a species' ability to survive is due to its ability to adapt to their environment and thrive in the change."
She also quoted C.S. Lewis on tough times.
"Hardships often prepare ordinary people for an extraordinary destiny," Bridgman read.
"We control our future, success is defined by us," she said.
Photo Gallery