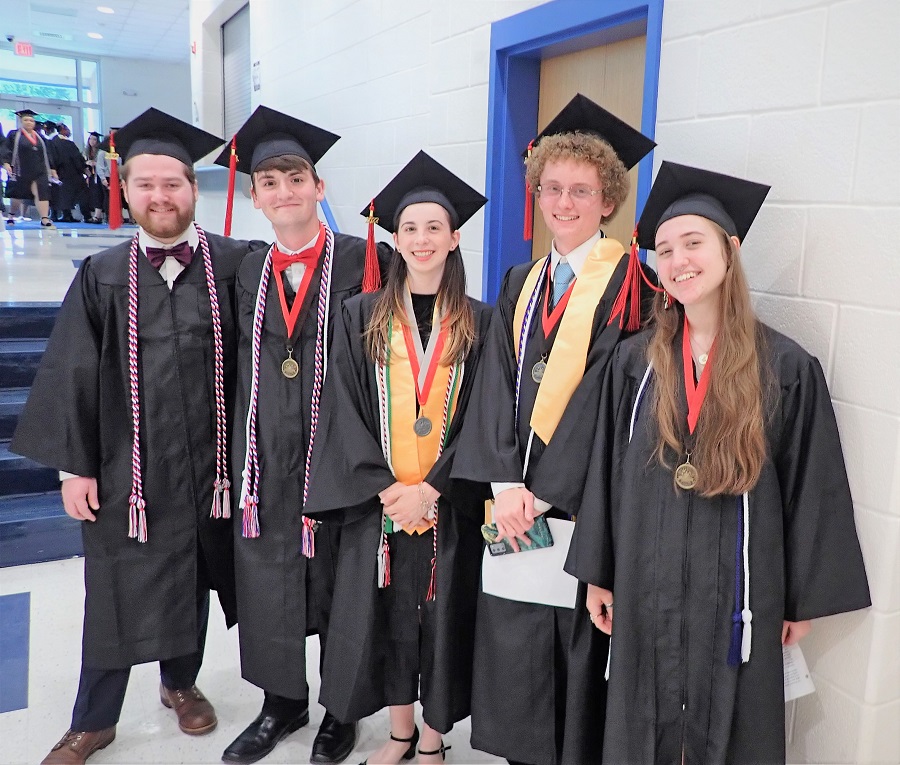 BY KARISSA MILLER
Parents, family and friends cheered as 49 Crossroads Arts and Science Early College seniors made the short walk across the stage in Mac Gray Auditorium on Friday afternoon.
The Class of 2022 was the seventh consecutive cohort to achieve a 100-percent graduation rate.
"It's a really big deal. We're the longest running high school graduation rate in the district," Principal Alicia Eller said.
The Class of 2022 has secured a total of more than $2 million in scholarships so far, with 83 percent of the graduates committing to attend a trade school, college or university.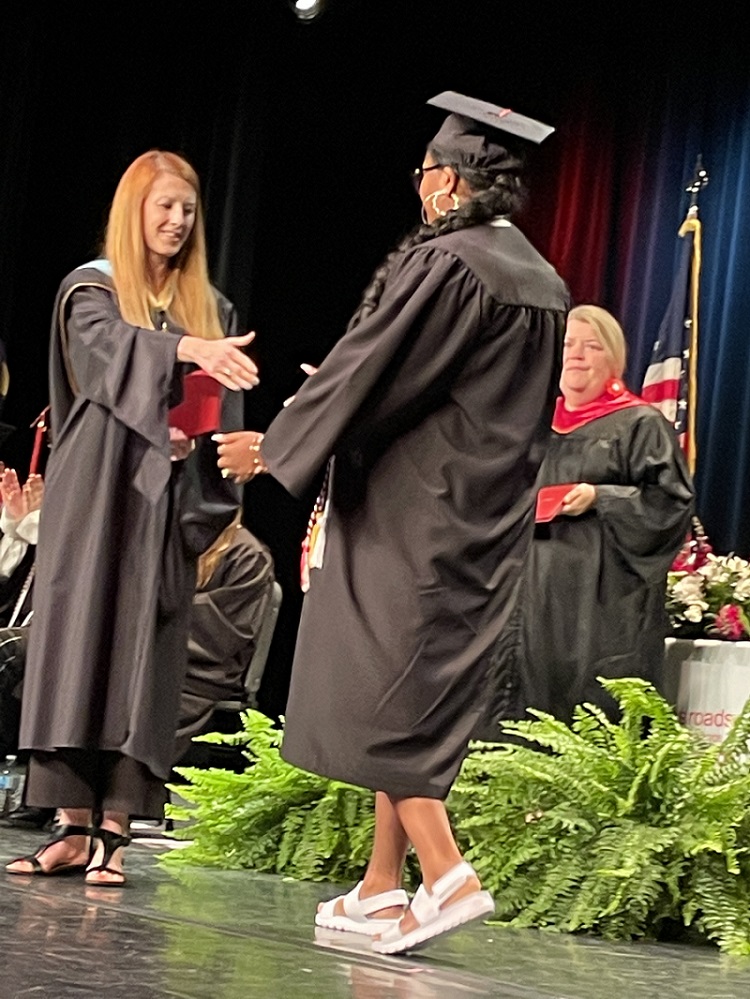 Eller shared some words encouragement for the grads.
"Each of you have already started your path to success. You demonstrated that you can go well beyond hard work and dedication. You're graduating from an early college program. Seventy-five percent of you are graduating with honors from an early college program," she said.
"Each of you can," she continued, "and will make big plans happen."
"I look forward to seeing your personal and professional success stories and I do hope that you come back and visit us some," she added.
Summa Cum Laude graduate Tamira Weeks spoke about success and failure.
"In our generation of YouTube, Instagram and TikTok, we see a lot of 'overnight success' stories," she said. "Steve Jobs once said, 'If you really look closely, most overnight successes took a long time.'"
Weeks encouraged her classmates to never give up, take risks and don't let the risk of failure stop them from pursuing their dreams.
Summa Cum Laude graduate Alexandra Hull spoke of things to come for the class of 2022.
"A lot of people have the idea that we're the generation to make everything right in the world — however that might look to them," Hull said.
She encouraged her classmates to follow their own passions rather than chase expectations others might have of their life.
"Make a bucket list. It doesn't have to be big things, especially since we're all still teenagers. Just write 'buy some funky clothing, jump into more puddles, whatever," she said.
Grant Miller, another Summa Cum Laude graduate, thanked those who have helped him along his journey.
"If you are in the audience today it means that you have had an impact on one or more of these students and we thank you," Miller said.
"As many — if not all of you — know Crossroads is not your ordinary or an easy high school program. Every student who's here today to walk across this stage has, without a doubt, earned it," he added.
The final Summa Cum Laude graduate Cierra Gutsch gave a humous farewell toast to academics and binging on Cliff Notes.
"Farewell to just barely getting that 80! Farewell to putting your heart and soul into essay questions you didn't do the reading for. Farewell to crash course world history, and American history … and English literature while we're at it," she said.
The final farewell is "feeling like these few years are going to make or break the rest of your life," she said, "and instead realizing that we each have our whole life left to make what we want of it."
Photos