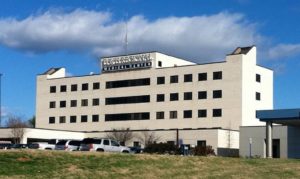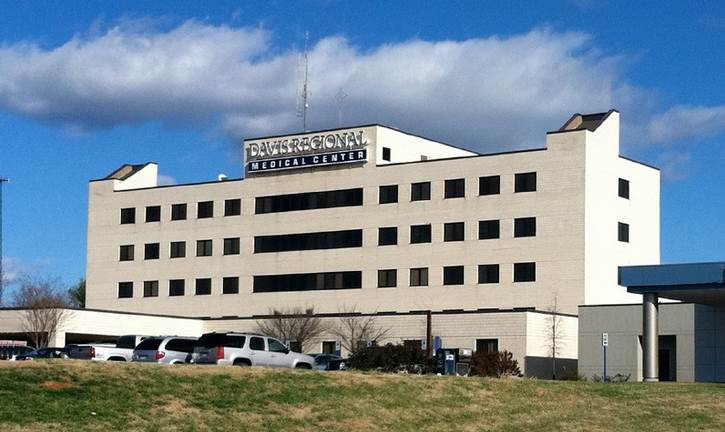 BY MIKE FUHRMAN
Davis Regional Medical Center will cease operations as a full-service hospital by the end of the year.
The 146-bed hospital, which has served Statesville and Iredell County for more than 100 years, will become a "specialty hospital providing inpatient behavioral health services," DRMC officials announced in a news release Tuesday afternoon.
"The need for behavioral health services in North Carolina and across the country is at an all-time high, and Davis will support access for the people who need this specialized care," according to the news release.
Davis Regional Medical Center was acquired by Tennessee-based Community Health Systems (CHS) from Health Management Associates in 2019 as part of a deal for 71 hospitals in 15 states. Lake Norman Regional Medical Center in Mooresville is also owned by CHS.
Lake Norman Regional Medical Center will continue providing acute inpatient, emergency room, cardiac cath, obstetrics, and surgical services.
"The hospitals share a commitment to serve Iredell County and the greater surrounding area," CEO Clyde Wood said in the news release. "This realignment builds on the services where each hospital excels. We have an outstanding medical staff and compassionate employees across the two facilities and we appreciate their commitment to deliver quality care for patients each day."
Wood, who recently announced he was leaving to become CEO at Lutheran Hospital in Fort Wayne, Ind., said the company will work to "reconfigure resources between Lake Norman and Davis to retain employees and deliver care to the community."
Davis Regional employees were notified about the upcoming changes in an email from Wood on Tuesday morning. The email message, which was titled "Planning for the Future," made no mention of when layoffs would happen or whether the company planned to offer severance packages. Wood promised that "updates will be provided as the process moves forward."
The HR team was on site Tuesday to answer employee questions, and the company plans to host job fairs to share opportunities with existing employees.
"The goal is to retain and realign the workforce to better serve the community," Leigh Whitfield, director of public relations for Davis Regional and Lake Norman Regional," replied in response to a specific question about potential layoffs. "We want all employees to consider opportunities within the two hospitals and affiliated clinics to support delivery of services and patient care."
The transition will begin immediately and will take some time as the hospital works with the state and other licensing agencies, Davis Regional officials said. The goal is to complete the transition later this year.
The elimination of most patient services at Davis Regional will undoubtedly have an impact on the demand for services at Iredell Memorial Hospital.
John Green, president & CEO of Iredell Health System, said the nonprofit provider would work to make sure those needs are met.
"It is our goal to continue to provide excellent care to our community and respond to preventive, urgent, and emergent needs that arise 365 days per year, 24 hours a day," Green said. "We recognize that these needs will now most likely increase and will work to enhance and broaden our services to support local healthcare so patients will not have to travel to get the care they need and deserve."