FROM STAFF REPORTS
A Statesville man is jailed in lieu of a $1 million bond on kidnapping and sexual assault charges involving a 12-year-old girl following an investigation by the Iredell County Sheriff's Office.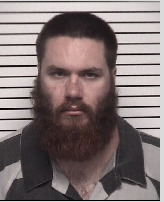 Sheriff Darren Campbell announced the arrest of Aaron Brandon Clark, 25, of Brookfield Drive, Statesville, in a news release Tuesday afternoon.
The criminal charges were filed following an investigation that began on Saturday, July 16, when the Sheriff's Office received a call about a missing 12-year-old girl, Campbell said.
When deputies arrived on the scene, they spoke with a woman who said her granddaughter had left the residence sometime during the previous night, according to the news release.
The deputies learned by watching "Ring Doorbell" video footage that the missing girl had left the residence around midnight, Campbell said.
Deputies deployed drones and ICSO bloodhounds to the scene to assist with the investigation.
Upon further investigation, it was determined that the missing girl had been speaking with an older male named "Aaron," Campbell said.
Deputies determined that person to be Aaron Brandon Clark, according to the news release.
The missing girl was later found by deputies as she was walking along Sardis Road near Mt. Ulla Highway.
During interviews, the girl disclosed that she had engaged in sexual activity with the suspect while she was away from the home, according to the news release.
Clark was located and voluntarily interviewed by ICSO Special Victims Unit investigators. During questioning, Clark admitted to meeting with the girl, driving her away from her residence, and then having sexual contact with her, the sheriff said.
The suspect was taken to the Iredell County Detention Center, where he was charged with three counts of felony statutory rape of a child by an adult and felony kidnapping.
Magistrate Callejas issued a $1 million secured bond on these charges.
This case is still under investigation, and additional charges could be pending, according to the news release.