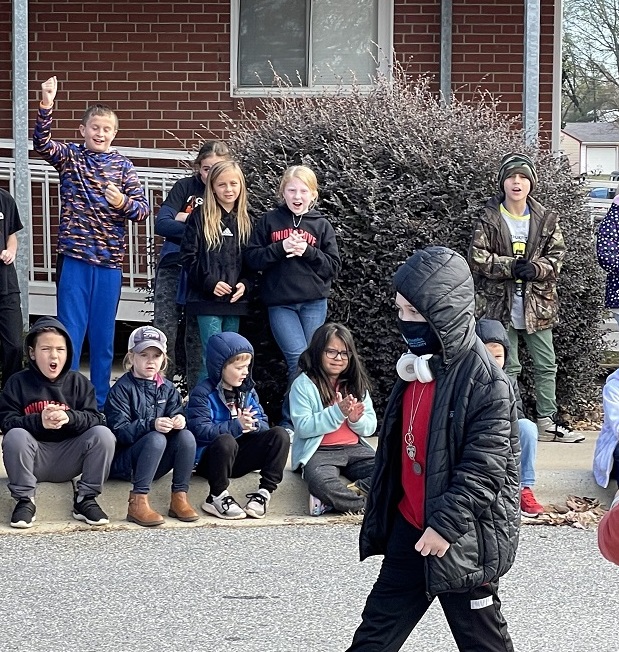 BY MIKE FUHRMAN
Union Grove Elementary School staff and students — and their four-legged friends from Highlands Canine Training — lifted the spirits of a fifth-grader who has been battling cancer off and on since he was two years old with a parade in his honor on Tuesday morning.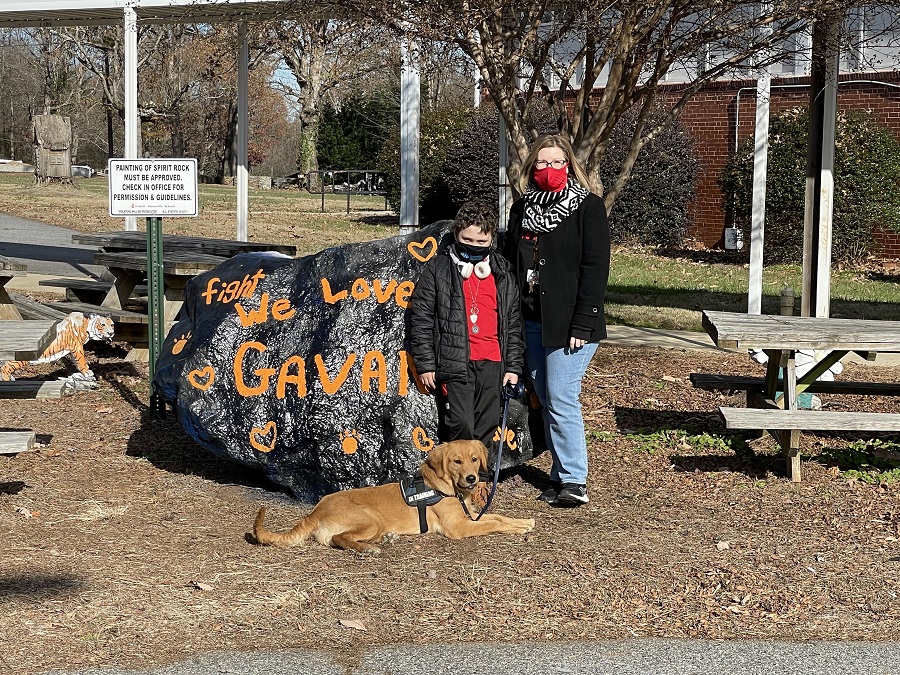 With students chanting "Gavan strong! Fight like a kid!" and holding signs of encouragement, 10-year-old Gavan Bennett, who is in remission for the fifth time in his fight against acute lymphocytic leukemia, took a loop around the school parking lot and waved to his supporters. Students and teachers showered him with gifts — including a couple Nerf guns, a rocket launcher and a remote-controlled car — to take home. His teacher also snuck in some math homework.
Gavan, who underwent a bone marrow transplant in April, didn't mind being the center of attention. But he really liked walking and snuggling with Joey, Simon and the other Highland Canine dogs. He repeated the loop around the parking lot with several of the dogs and declared the pups were the best part of the day.
"Hopefully, we can do it again soon," he said.
Principal Keeley Ward said the students have demonstrated real compassion for Gavan, which was evident in their homemade signs and their chants, even though many do not personally know him.
Gavan, who lives with his great-grandmother Carolyn Godfrey, has not been able to attend school for long stretches while he receives treatment because his immune system is compromised.
In the days leading up to the parade, Gavan was excited and repeatedly asked Godfrey, "Is it Tuesday yet?"
Thanks to the kindness of his friends at Union Grove, he was also looking forward to playing with the gifts that filled Godfrey's trunk.
"Granny, whenever we get home me and you are going to Nerf war!" he said.
Photo Gallery