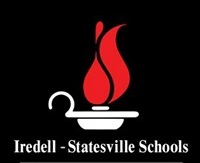 BY KARISSA MILLER
Harmony Elementary School Principal Todd Russo says that his school building is safe, but he would like to see additional measures made to bolster campus safety.
Earlier this month, the Iredell-Statesville Schools Board of Education approved spending up to $4 million for renovations for Harmony Elementary. The funding would come from the sale proceeds of the Mt. Mourne school property.
I-SS Chief Technology, Facilities and Maintenance Officer Tim Ivey said district officials will meet with an architect once the Mt. Mourne sale is finalized. The work at Harmony Elementary would likely not begin before next summer, he said.
The Iredell County school facilities task force identified Harmony Elementary as a needs-based project.
I-SS received funding from a $24 million COPS School Violence Prevention Program grant that was used to jump start the renovation process at Harmony, but the whole renovation never got completed, Ivey said.
Renovations
Currently, the classrooms at the back of the school building area are accessed from the outside. The district wants to enclose these classrooms and create a hallway.
The hallway would also need to be climate controlled, he said, and a new sidewalk would need to be constructed.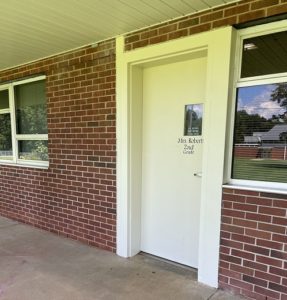 The property around the school is fenced in and enclosed to maximize school safety.
"When you talk about accessing the rooms, each classroom (at the back) has an exterior door. We also have two classrooms accessible by the courtyard side," Russo explained.
Ivey said that teachers and students have to travel outside to get inside their classroom.
In the back wing, the district will update some of the bathroom facilities, which aren't up to new sizing regulations and only have one toilet.
"The school does meet major requirements that they are supposed to meet, and ADA compliance it's supposed to have. But the school is in need of some upgrades," Ivey said.
There is also a classroom that has a slim door entry opening that is not wheel chair accessible. Russo said that if the teacher that uses that classroom were to have a child in a wheelchair, he would have to relocate that teacher to another classroom and move another class there.
"I want my parents to know that we have a safe school. I think it could be better if we didn't have those backdoors, but we keep them locked and I make rounds each morning around the school as well as our SRO," he said.