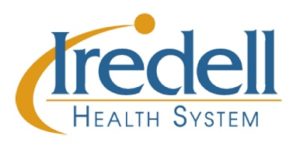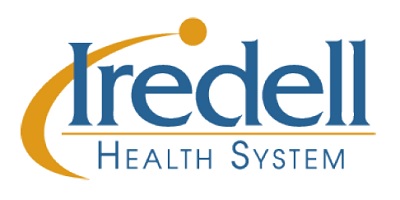 Special to Iredell Free News
If you find it difficult to stay healthy around the holidays, you're not alone. Maintaining healthy lifestyle goals and avoiding sicknesses is especially difficult during the holiday season with busy schedules, family gatherings, stressful budgets, and yummy holiday treats.
The holidays are meant for fun, fellowship, and food. So try to enjoy as much as you can while still maintaining your health and taking care of your wellbeing.
Here are five simple tips to keep you happy and healthy this holiday season:
Tip #1: Manage your stress
Stress is a normal part of the holiday season. Planning gatherings, budgeting for gifts, balancing social commitments, and missing loved ones can all add to the stress of the holidays. Take care of yourself this year by setting reasonable expectations, focusing on what's really important, and accepting help from friends and family.
You can try relaxation techniques like breathing exercises, yoga, and mindfulness, which is when you focus on living in the moment. Mindfulness can be as simple as sitting outside and noticing the sights and sounds around you.
Also, although your schedule is busy, make sure to pencil in some time for sleep. A good night's rest can help you concentrate on daily challenges in your life and improve your mood. Aim to get 7 to 9 hours of sleep per night.
You should expect things to be both enjoyable and hectic, and know that you cannot control everything. And, if you are feeling stressed, talk to a friend or family member and ask for help. After all, the holidays are the season of giving, right?
Tip #2: Eat Wisely
You should enjoy the special foods the season brings, but make sure to eat mindfully and watch your portions. You can try to portion your holiday plate with half fruits and vegetables, one-quarter protein, and one-quarter grains and carbs. And, do not go long hours without eating in anticipation of the big holiday feast, as this makes it easy to overindulge when you finally sit down to eat.
Tip #3: Stay Active
Exercising regularly is one of the healthiest things you can do, but it can be difficult around the holidays. However, exercise can relieve stress, boost your energy and mood, and help you burn off the extra calories from holiday treats.
If you don't have time for a 30-minute workout during this busy time, try exercising when you have a few minutes to spare. That could be five minutes of jumping jacks, leg lunges, or jogging in place.
Tip #4: Travel Safely
Planning on a long drive? Be sure to get a good night's sleep before leaving to avoid drowsy driving. Before you pack up the family for a long car ride, make sure your vehicle is ready for the trip. Check your tires, fluid levels, brakes, belts, and hoses. You should also watch the weather for safe travels. Once you're in the car, make sure everyone has on their seat belts.
If you go to a holiday party, ensure you have a safe way to get home. Avoid drinking and driving or getting a ride from someone who may have been drinking.
Tip #5: Avoid Germs
Gatherings with family, friends, and neighbors can allow germs to spread quickly. While you can't avoid all germs, you can try to stay healthy by washing your hands frequently, not sharing food off your plate, and traveling with disinfectant wipes.
If you are flying, bring a travel pack of disinfectant wipes with you on your trip and wipe frequently touched surfaces like your headrest, tray table, and handle of your luggage. When using the restroom in a public area, use a paper towel to open lids, turn on faucets, and turn door handles.
As always, make sure you wash your hands frequently, especially before eating or cooking. Staying healthy during the holidays can be difficult, but that does not mean it's impossible. By following these tips, you can start on the right track toward a happy, healthy holiday season.
About Iredell Health System
Iredell Health System includes Iredell Memorial Hospital; Iredell Mooresville; Iredell Home Health; Iredell Wound Care & Hyperbaric Center; Community and Corporate Wellness; Occupational Medicine; the Iredell Physician Network and more. Iredell Memorial Hospital is the largest and only nonprofit hospital in Iredell County. The comprehensive healthcare facility has 247 beds; more than 1,800 employees; and has 260 physicians representing various specialties. Centers of excellence include Women's and Children's; Cardiovascular; Cancer; Surgical Services and Wellness & Prevention. The Health System's newest campus, Iredell Mooresville, is home to the area's only 24-hour urgent care facility, as well as an ambulatory surgery center, imaging center, rehabilitation services, and physician practices. The mission of Iredell Health System is to inspire wellbeing. For a comprehensive list of services and programs, visit www.iredellhealth.org.