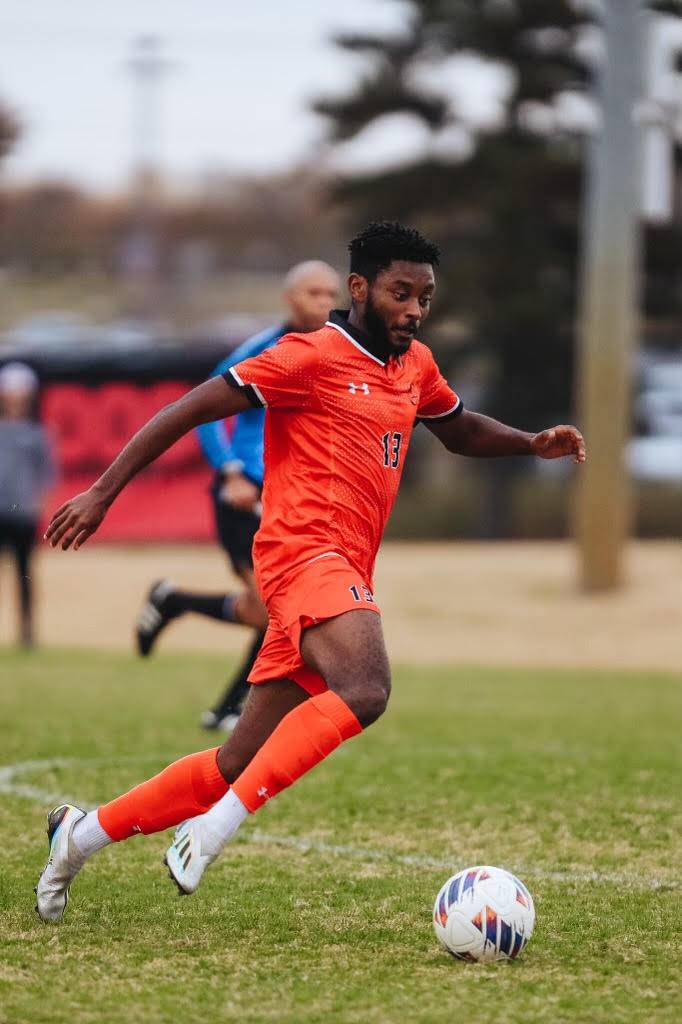 BY MIKE FUHRMAN
Tyler Young started feeling a little nervous as the first round of 2022 MLS SuperDraft came to an end and livestream coverage of the event ended.
A group of friends and family members who gathered at the Young family home in Troutman on Wednesday evening hoping to hear Tyler's name called then began following the draft on their cell phones.
They didn't have to wait much longer to learn that Atlanta United FC had selected Young, a 22-year-old attacking midfielder, with the seventh pick of the second round.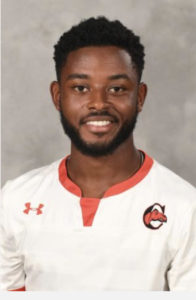 "There was a roar of excitement," Young said Thursday morning when asked to describe the moment he shared with his parents, Teross and Renee Young, and family friends. "It was kind of unexpected.
A three-year player at Campbell University and former Big South Conference Offensive Player of the Year, Young was one of 367 draft-eligible players.
Today, he's one of less than 100 soon-to-be professionals making plans to attend the MLS Rookie Symposium in Orlando in early January. Then it's off to Georgia, where Young will begin trying to secure a place on Atlanta United's first-team roster.
Soccer has been a central part of Young's life since he was selected for the Carolina Rapids Development Academy at the age of 14. During high school and throughout his time at Campbell, Young has been hyper-focused on improving his craft and reaching his potential on the pitch. All of that hard work, all of the times he arrived at training two hours early, and all of the late-night practices and weekend trips to soccer combines and ID camps – that all paid off on Wednesday night when he saw his name pop up on the MLS draft tracker.
"It's been crazy the past 24 hours," he said. "It's been surreal."
While he's honored to having the opportunity to play professionally, Young said he realizes that nothing will be given to him and he will have to earn his place at the next level.
"It's the beginning of another journey," he said. "It's a commitment. It becomes a job. You really have to work hard. It's what you're making a living at."
The Journey to Draft Day
Young, who graduated from Statesville Christian, attributes his success to his strong faith and the unwavering support of his parents – along with the coaching he received at Lake Norman Soccer Club and the Carolina Rapids and his hard work on the training field and the weight room.
From the time Tyler started playing youth soccer with Upward, his parents have instilled in him a strong desire to be the best player he could be "and to glorify God through my play."
During Young's time with the Carolina Rapids DA and at Campbell University, his parents missed only one game that Young could remember. When their son had opportunities to attend ID camps and travel for games in different states and even overseas, Teross and Renee made sure Tyler had every chance to grow and improve as a soccer player.
"It's been amazing to be their son," he said. "They have truly shown me what it looks like to make sacrifices and love me and allow me to pursue my dream."
After devoting four years to the Rapids and giving up the opportunity to play high school soccer, Young took his game to Buies Creek in the summer of 2019.
As a freshman, Young did not see any playing time. He spent his first year at Campbell honing his skills and getting physically stronger. Although he was accustomed to working hard, he learned that being a Division I student-athlete was next level. The training on the field and in the weight room were intense, plus there was film study and the rigors of being a full-time college student.
"It can be hard on the body and hard on the mind," Young said.
Young was a talented player when he arrived on campus, Head Coach Dustin Fonder said, but he was a little undersized and not quite ready to make the jump "from the boys' game to the men's game," which is common among first-year college players.
At the beginning of his second year at Campbell, Young was bigger and stronger. He seized the opportunity to be a difference maker for the Fighting Camels and never looked back.
During his career at Campbell, he played in 49 games and tallied 18 goals and 21 assists. In 2020-2021, he made the Big South All Freshman Team. In 2021, he was named all-conference and recognized as the conference offensive player of the year after leading the Big South in points with nine goals and nine assists. After the 2022 campaign, he was named again named first-team all-conference.
Among Young's career highlights were a game against UNC Greensboro when scored a pair of goals in a span of nine minutes, a hat-trick against Duke and a game against Gardner Webb in which he tallied three assists.
But his collegiate career was not without challenges. In the final game of his second season – the only collegiate game his parents missed, Young suffered a serious head injury when his face collided with another player's head during a game in Omaha, Neb.
Young suffered several fractures, including bones around the eye, that required surgery to repair and forced him to miss the conference tournament.
He was cleared to play in January of 2022 and continued to make key contributions for the Fighting Camels, scoring five goals and contributing nine assists to another successful campaign.
During the past three seasons, the Fighting Camels compiled a record of 34-10-9.
And Young played a significant role in that success, according to Coach Fonder.
A quiet person by nature, Young "led by example" in conditioning drills, training sessions and once he stepped between the lines on game day, Fonder said.
"He's been an integral part of our team, a two-time all-conference player and offensive player of the year and a ton of accolades," Fonder added. "He's earned every one of them."
According to his college coach, Young will be able to make the transition from the college game to the MLS. He will put in the work and make whatever adjustments are necessary to succeed as a professional, Fonder predicted.
"He will make it to that highest level. It's just a matter of how quickly."