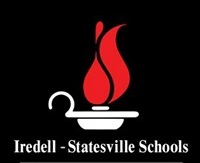 BY KARISSA MILLER
Iredell-Statesville Schools will host a community sale of surplus iPads on Saturday, December 10.
The sale will take place at Unity Center, 1145 Salisbury Road in Statesville. The cost is $75 for fifth generation iPads; the cost does not include a charger.
All I-SS staff members are invited to shop at 8 a.m. with their ID badge. The sale will open to the general public at 10 a.m.
The school board approved the community sale of older iPad devices at the board's November 14 meeting.
BUDGET RESOLUTION INCLUDES PAY INCREASES
In other matters, the board approved a 2022-2023 resolution with a beginning budget of $288 million, which includes $27.6 million in federal COVID funds.
Last year's federal COVID funds totaled approximately $52.7 million.
The 2022-2023 budget includes the following items:
• Certified supplement will increase by .5 percent;
• A teacher attendance supplement of $100 per month for teachers with no absences on student days; This bonus will cost an estimated $615,000 for the current year with one payment;
• A 4 percent pay increase;
• Increase in minimum pay from $13 per hour to $15 per hour;
• Funding for additional security at sporting events;
• Continuation of the planning period stipend;
• Expansion of contracted custodial contract;
• Increase in teacher supplies to $200 per classroom teacher through Amazon spend;
• Funding for a Threat Assessment position for school safety in partnership with the Iredell Sheriff's Office; and
• Tuition assistance for employees
During the November 7 Committee of the Whole meeting, Chairman Todd Carver said that some of the new budget expansion items — reflected in the budget resolution — are the result of the board's directive to the superintendent to find "out-of-the box solutions" for improving employee recruitment and retention.
I-SS Chief Finance Officer Adam Steele cautioned the board that the teacher attendance supplement, in his opinion, is not sustainable. Steele has allocated $1.2 million for a full year for this expansion item.
OTHER BUSINESS
Also, during the November 14 meeting, the board approved:
• School Improvement Plans which identify opportunities for improvement, ways to increase standardized test scores and other goals that the school will work towards during the school year.
• A reduction in price for the sale of the Mt. Mourne property, located at 1431 Mecklenburg Highway in Mooresville. The price was reduced from $6.5 million to $6.3 million after it was discovered that the acreage for the property was inaccurately represented in the Iredell County GIS System. Instead of being 14.88 acres as listed, the boundary survey found the property to be approximately 11.8 acres.
• The design-build process for North Iredell High School's Athletic Stadium improvements. The approval of $1.7 million in capital funds and $2 million lottery funds was approved to add a synthetic turf field, convert to an eight-lane track, and improve the stadium lighting. The estimated cost is $3.7 million.
• Selection of Pinnacle Architecture for the Harmony fourth/fifth grade wing enclosure project and Adams + Associates for the Statesville High School field house project.
• Updates to the meal charge policy that singled out students who had negative account charges. The updated policy allows students to receive the same meal as other students rather than an alternative meal even with a negative balance.
• New athletic event safety measure. The main change is that elementary and middle school students cannot attend high school games without a parent or guardian.
• Master's pay procedure and promissory note that will reimburse teachers for continuing their education. The teacher must maintain a certain grade in the course and may be reimbursed no more than $500 per semester and not more than $1,000 per academic year.
• Changes to Policy #2310 on Public Participation at Board meeting. The most notable change is that political candidates cannot use the public comment period to introduce themselves or launch their platform.
• An update to Policy #4316 Student Dress code. The main change is that it prohibits students from wearing costumes to school, including tails, ears and gloves. However, students can wear costumes on school sponsored event days or for drama/theater as appropriate.