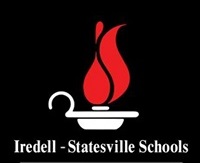 BY KARISSA MILLER
The Iredell-Statesville Schools Board of Education is considering asking the U.S. Congress to reinstate the school nutrition waiver, which made school meals free for all students during the COVID-19 pandemic. Alternatively, the district may ask the N.C. General Assembly to cover the cost of all student meals.
During its next meeting, the board will vote on a resolution for support and funding for school nutrition and the school meals program. The federal waiver expired at the end of the 2021-2022 school year.
On Tuesday night, I-SS Superintendent Jeff James presented a draft of the resolution to the board. The district, which has more than 20,000 students, served 43,000 fewer meals last week.
James said he was appalled that Congress did not extend funding for school meals. "Inflation has impacted a lot of people who would not normally be able to apply for free or reduced lunch," he said.
Board member Bill Howell urged the board to vote to adopt this resolution next week.
"If our government can afford to pay off loans for education … we can afford to feed some children. That's the way I feel," Howell said.
Board member Doug Knight said that he's a conservative and that he doesn't like spending taxpayer money. However, he said he supports this cause. Otherwise, there are children who might fall through the cracks, he said.
School nutrition is an enterprise fund. Any financial shortfalls become the responsibility of the principal at each school. Schools are required to provide a meal for children who do not have money to pay for it.
Many principals are already bracing for a school nutrition deficit as it can become easy for a child to run up a bill. It's hard to collect all of the money that is owed.