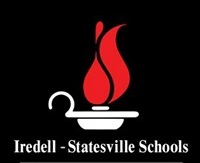 BY KARISSA MILLER
The Iredell-Statesville Board of Education has delayed until next month a decision about the future of the Mt. Mourne school property.
The property, which is located at 1431 Mecklenburg Highway in Mooresville, is approximately 14.88 acres. It is not being used for school purposes.
Board members decided at last week's meeting to table a resolution to declare the property surplus. Passage if the resolution is required before the district can begin the process selling the property.
Board member Doug Knight said he isn't sure if the "property is surplus unnecessary for school purposes," as stated in the resolution. He said he would need more information about the resolution before he could vote on the matter.
Other board members expressed similar views and asked Superintendent Jeff James to provide further information regarding the property at the Committee of the Whole meeting on Monday, March 8.
OTHER BUSINESS
In other matters, the board approved additional work for the North Iredell High School canopy structure. The new canopies are almost completed, but stonework is needed on other buildings.
Some of the work will include sealing some stone, removing stucco that needs to be taken down and replaced and then some extensive reconditioning work. The board awarded the project to Stone Restoration. This brings the grand total cost of the canopy project to $273,870.75.
The board also approved two policy updates that have slight changes in language and/or have been updated to make improve outcomes for students. These updated policies can be viewed on the district's website.
• Policy #5210: Distribution and Display of Non-School Material. The policy outlines definitions and rules regarding distribution of non-school material and school-sponsored or curriculum-related publications and materials.
• Policy#4400: Attendance. The attendance policy updates some of the wording and language in chronic absenteeism, special circumstances and attendance requirements for extracurricular activities.
NEXT MEETING
The next meeting is scheduled for 6 p.m. on Tuesday, March 1, at the Career Academy and Technical School, 350 Old Murdock Road in Troutman.