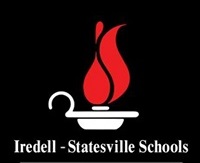 BY KARISSA MILLER
Iredell-Statesville Schools has become one of the state's leading school systems for choice programs such as the dual immersion language program in Spanish.
At Lake Norman Elementary School, more than 50 percent of students participate in the DI program. Lake Norman Elementary Principal Nichole Tilley said some of her fifth-grade students are reading on a seventh-grade level.
At East Iredell Elementary, around 53-percent of students participate in the DI program.
District officials say that parents continue to seek out these programs and they remain strong choice options for the district.
One recent concern among elementary DI parents is access to Spanish immersion as the children transition in middle school and high school.
I-SS Executive Director of Secondary Education Kelly Cooper recently presented an informational proposal to the school board of a possible roadmap for DI students.
Cooper outlined a proposal in which students in Lake Norman Elementary's DI program would transition into Woodland Heights Middle School and then to Lake Norman High School.
District staff has developed a Spanish sequence plan, which is comparable to what the Rock Hill, S.C., district does. That program is considered among the best.
In sixth through eighth grade, student would take Spanish Heritage and be taught social studies and Science in Spanish.
At the end of eighth grade, they would take the Apple test, which is a proficiency test for Spanish. Cooper said it would tell them if they placed in Honors Spanish 3 or Honors Spanish 4 in ninth grade.
In 10th grade, students would take Honors Spanish 4 or Advanced Placement (AP) Spanish Language. In eleventh grade, they would take AP Spanish Language, AP Spanish Literature or college-level Spanish. In 12th grade, students would take AP Spanish Literature, College Level Spanish or Interpreter Certification.
"We are starting our work with colleges at this point … we will go far and wide until we can find a good partnership with us. It's definitely several years down the road," Cooper said.
Currently, the district is looking at hiring additional DI teachers for middle school to expand offerings for students.